Time For Metal verlosen gemeinsam mit NRT-Records gleich zwei Reborn Alben (Promo Version) der österreichischen Dark Metal Formation Sunterra.
Alle Infos zu Reborn von Sunterra:
Artist:  Sunterra
Herkunft: Österreich
Album: Reborn
Spiellänge: 28:45 Minuten
Genre: Dark Metal
Release:  20.01.2017
Label:  NRT Records
Bandmitglieder:
Gesang – Lilly
Gesang – Carlos
E-Gitarre – Ivan
E-Bass – Chris
Tracklist:
1. Reign Supreme
2. Shadows In The Dark
3. Lord Of Lies
4. This is W.A.R.
5. Ministry Of Thoughts
6. Shut up!!
Das Teilnehmen ist ganz einfach: ihr müsst nur unten das Formular ausfüllen. Ob ihr gewonnen habt, erfahrt ihr durch eine persönliche E-Mail oder einen Blick in unsere News. Die Verlosung endet am 15.02.2017!
Time For Metal und das NRT-Records wünschen allen Teilnehmern viel Glück!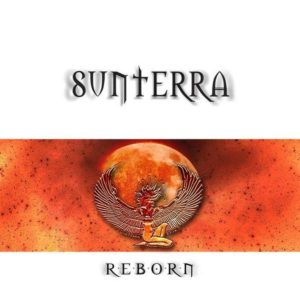 Wednesday 15th of February 2017 12:00:00 AM
Kommentare
Kommentare