"Metapunk aus Skandportugal" Artist: We Are The Damned Album: Holy Beast Spiellänge: 50:34 Minuten Genre: Hardcore / Metal Release: 25.03.2011...
Artist: Gore Genre: Grindcore/ Death Metal Label: Miceli Records Link: http://www.myspace.com/goreberlin Band Mitglieder: Jonas – Vocals Jens – Guitars Daniel...
"Mordern Thrash Metal mit viel Zaziki und frisch von der Stange!" Artist: Insidead Album: Chaos ElecDead Spiellänge: 36:37 Minuten Genre:...
"Eine neue Hoffnung des Gothic und Epic" Artist: Imperia Album: Secret Passion Spiellänge: 60:36 Minuten Genre: Gothic Epic Metal Release:...
Band: Circle Of Silence Genre: Power Metal Link: http://www.circle-of-silence.de/ CyR4S: Hallo Circle Of Silence, es freut mich sehr, dass...
"Death Metal aus Deutschland mit einem starkem Hauch von Black" Artist: Legio Mortis Album: The Human Creation And The Devils...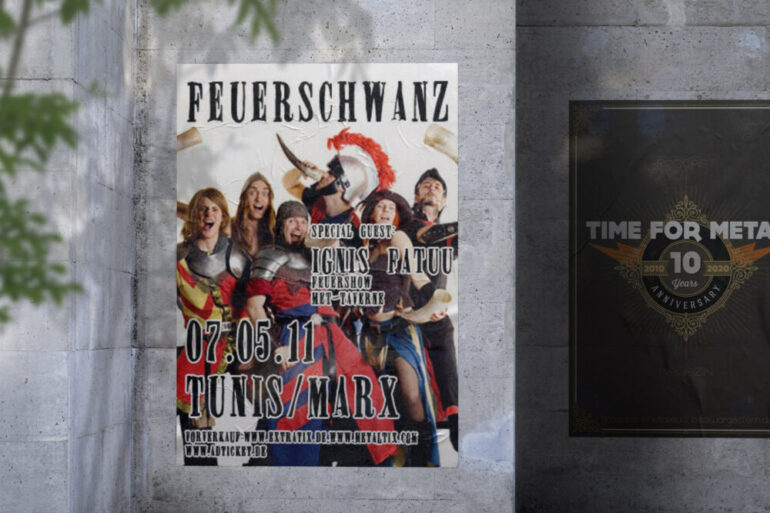 Bands: Feuerschwanz, Ignis Fatuu Location: Tunis in Marx Datum: 07.05.2011 Kosten: VVK: 13 Euro, AK: 16 Euro Besucher: 120 Nach...
Party zum 20-jährigen Bandjubiläum
Bands: Pro Pain, Tenside und Cold Snap Location: Amadeus in Oldenburg Datum: 14.05.2011 Kosten: VVK: 15 Euro, AK: 18 Euro...
"Garagen Sound à la Black Metal " Artist: Curse Album: Void Above, Abyss Below Spiellänge: 36:03 Minuten Genre: Black Metal...