Eine wahnsinnige Festival Location, weltklasse Metalbands und ein fairer Preis: das ist – in einem Satz ausgedrückt – das, wofür...
Eine bereits heimisch werdende Location, die dieses Jahr wieder mal weltklasse Metalbands zu einem fairen Preis anbietet, das ist –...
Location: Freilichtbühne Loreley – St. Goarshausen Homepage: http://www.dewe.metalfest.eu Datum: 07.06.2012 – 09.06.2012 Kosten: 3-Tages-Tickets: VVK: 59 – 84 Euro (abhängig...
"Nichts sehen, nichts hören – nichts sagen? Band: Motörhead Vorbands: Anthrax,Diaries Of A Hero Location: Turbinenhalle, Oberhausen Homepage: http://www.turbinenhalle.de/web/?page_id=1898 Datum:...
"Cover the world…with Anthrax!" Artist: Anthrax Herkunft: New York, USA Album: Anthems Spiellänge: 33:42 Minuten Genre: Thrash Metal /...
"Das T" Band: Agnostic Front, Alestorm, Amorphis, Anthrax, Architects, Arkona, Benediction, Bury Tomorrow, Carach Angren, Cliteater, Cult of Luna, Cultus...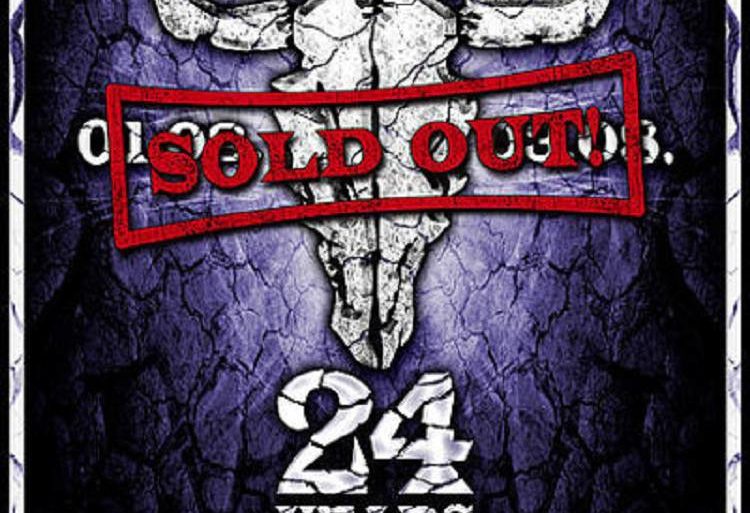 Wir von Time For Metal haben uns für euch in der Festivallandschaft genau umgesehen und präsentieren euch unsere Festivalhighlights für...