Nachdem er vor kurzem seine brandneue Single Cry On My Guitar veröffentlicht hat, erscheint heute auch ein Video dazu, in...
"Die Invasion hat begonnen" Artist: Voodoo Six Herkunft: London, England Album: Songs To Invade Countries To Spiellänge: 59:26 Minuten Genre:...
"Der Wahnsinn hat (keine) Methode" Artist: SikTh Herkunft: London, England Album: Death Of A Dead Day Spiellänge: 53:52 Minuten /...
"Überraschung im Album-Verlauf" Artist: Wars Herkunft: England Album: We Are Islands After All Spiellänge: 47:08 Minuten Genre: Post Hardcore Release:...
VNV Nation haben große Neuigkeiten für ihre Fans: Noire, das mit Spannung erwartete 10. Studioalbum, wird am 12. Oktober auf...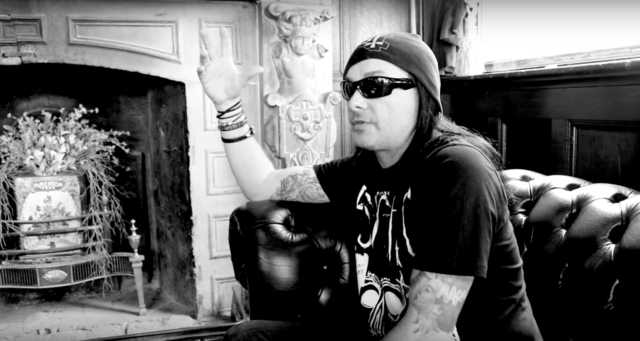 Die legendären britischen Extreme-Metal-Ikonen Cradle Of Filth haben den ersten offiziellen Video Trailer zu ihrem ungeduldig erwarteten 12. Studioalbum Cryptoriana – The Seductiveness...
Ein Schlag in die Magengrube - technisch und brutal!
Artist: Unfathomable Ruination Herkunft: England Album: Decennium Ruinae (EP) Spiellänge: 19:07 Minuten Genre: Technical Brutal Death Metal Release: 28.05.2021 Label:...
Deutschland-Tour im Herbst 2021
Mit Impossible legt das aus Southend stammende Quintett Nothing But Thieves eine neue Single vor. Der Song folgt den jüngsten...