"Die Messer sind scharf und die Finger permanent auf der Suche nach dem Tod!" Artist: Fit For An Autopsy Herkunft:...
Eventname: With Full Force Festival (Vorbericht) Bands:  Five Finger Death Punch, Slayer, Amon Amarth, Hatebreed, Bad Religion, Walls of Jericho,...
"So schweißtreibend, wie der Sommer sein sollte" Eventname: European Summer 2016 Headliner: Fallujah Vorbands: Call Of Charon, Orphalis, Fit For...
Within The Ruins veröffentlichen Single und kündigen neues Album an! Tourstart mit Fit For An Autopsy morgen in Freiburg! Within The...
Beim Wacken 2017 geht es wie gewohnt traditionell durch den Dezember hinter jeder Tür versteckt der Veranstalter Bands um den...
FIT FOR AN AUTOPSY haben die Premiere ihres brandneuen Videos zur ebenfalls brandneuen Single "Heads Will Hang" gefeiert. Regie zur ersten...
FIT FOR AN AUTOPSY haben am Freitag ein brandneues Musikvideo zu ihrem Song "Black Mammoth" veröffentlicht, welcher die dritte Auskopplung aus...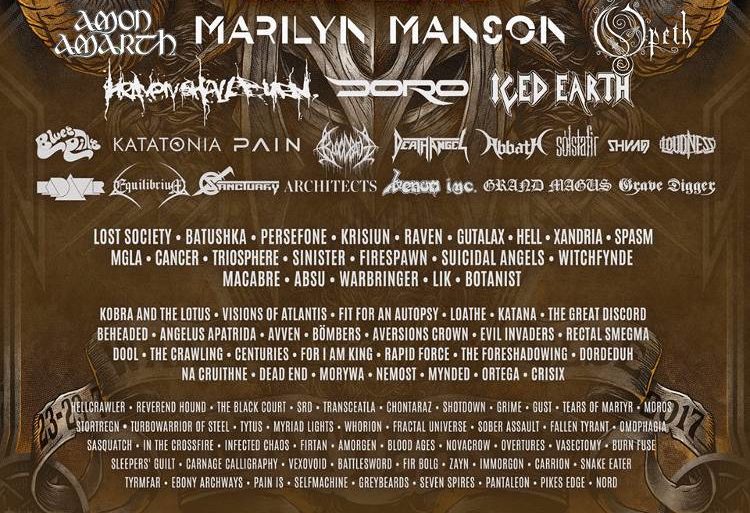 Zu Ostern gab's vom MetalDays Festival gleich 14 Gründe zur Freude: Die letzen Bands für die 2017er Edition des ultimativen...
"Mehr, als nur eine Aneinanderreihung von Songs" Artist: Fit For An Autopsy Herkunft: New Jersey, Vereinigte Staaten von Amerika Album:...