Die New Jerseyer Metal-Titanen FIT FOR AN AUTOPSY haben einen weltweiten Vertrag bei Nuclear Blast Entertainment unterzeichnet und sind gerade...
"So schweißtreibend, wie der Sommer sein sollte" Eventname: European Summer 2016 Headliner: Fallujah Vorbands: Call Of Charon, Orphalis, Fit For...
"Die Messer sind scharf und die Finger permanent auf der Suche nach dem Tod!" Artist: Fit For An Autopsy Herkunft:...
"The Great European Summer Collapse Tour 2017 – Fit For An Autopsy und Support am 09.08.2017 im Kulttempel, Oberhausen" ...
Anfang 2018 werden die brasilianischen Metal-Legenden SEPULTURA mit ihrer ersten großen Headlinertour zum gefeierten Album Machine Messiah nach Europa zurückkehren. Die über 90 Minuten...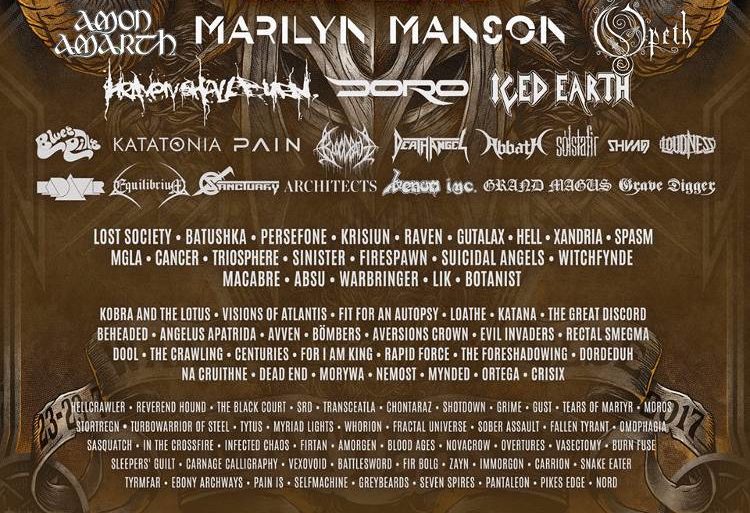 Zu Ostern gab's vom MetalDays Festival gleich 14 Gründe zur Freude: Die letzen Bands für die 2017er Edition des ultimativen...
"Jedes Jahr ein bisschen mehr." Festivalname: Wacken Open Air 2017 Bands: Aborted Ahab Alice Cooper Amon Amarth Annihilator Apocalyptica Architects...
Die amerikanischen Death Metaller Rivers Of Nihil freuen sich darauf, im Januar nach Europa zurückzukehren. Rivers werden zur Unterstützung von...
"Mehr, als nur eine Aneinanderreihung von Songs" Artist: Fit For An Autopsy Herkunft: New Jersey, Vereinigte Staaten von Amerika Album:...