Festivalname: Euroblast XII Bands (Stand 20.06.2016): A Dark Orbit, Aliases, All Tomorrows, Amber Sea, Anima Tempo, Animals As Leaders, Ayahuasca,...
"Ein guter Schritt nach vorne um das Potenzial auch auf Platte zu bekommen" Artist: Jinjer Herkunft: Ukraine Album: Kind Of...
"Euroblast XII vom 30.09. – 02.10.2016 in der Essigfabrik, Köln" Festivalname: Euroblast XII Bands: A Dark Orbit, Aliases, All Tomorrows,...
Nachdem ihr mit Spannung erwartetes drittes Studiowerk The Forest Seasons am 21. Juli veröffentlicht worden ist, werden die finnischen Epic Metaller Wintersun einige...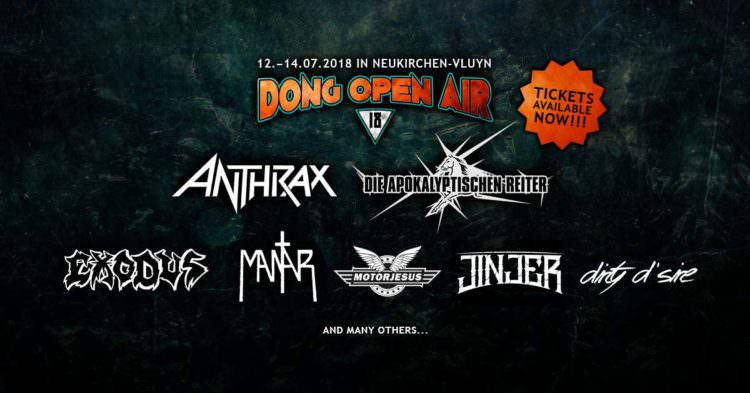 Da sind wir wieder! Putzmunter aus dem Winterschlaf hochgeschreckt und – Obacht! – drei fette neue Bands vorgefunden: Jinjer kommen!...
"Arch Enemy – Will To Power European Tour 2018 – Support Jinjer, Tribulation und Wintersun – am 06.02.2018 im Schlachthof...
Festivalname: Dong Open Air 2018 Bands:  Eluveitie, Betontod, Die apokalyptischen Reiter, Korpiklaani, Exodus, Skindred, Moonspell, Blaze Bayley, Destruction, Mantar, Motorjesus, Grailknights, Alvenrad,...
"MetalDays 2018 vom 22.07.2018 – 28.07.2018 in Tolmin, Slowenien (Vorbericht)!" Festivalname: MetalDays 2018 Bands: 1000Mods, A Serenade To Kill, Accept,...