"Ich hätte ja eher Fear geschrieben…!" Artist: Capsize Herkunft: San Diego, Kalifornien / USA Album: The Angst In My Vains...
"Geiht nich, givt nich!" Artist: Whitewater Herkunft: Ostfriesland, Deutschland Album: Currents (EP) Spiellänge: 20:24 Minuten Genre: Melodic Hardcore Release: 07.02.2015...
Release: 20. April 2014 Band: Whitewater Titel: First Breath After Coma Producer: Niko Tayari Bandpage: www.whitewaterofficial.com Facebook: www.facebook.com/whitewaterofficial...
"…and I'm still swinging!" Eventname: Dear Youth – Tour Headliner: The Ghost Inside Vorband(s): Burning Down Alaska, Nasty Ort: Substage,...
"Punkrock-Einheitsbrei!" Artist: Anti-Flag Herkunft:Pittsburgh, USA Album: American Spring Spiellänge: 40:36 Minuten Genre: Punkrock, Melodic Hardcore Release: 26.05.2015 Label: Spinefarm (Universal...
"Eine Gratwanderung." Artist: Being As An Ocean Herkunft: Alpine, USA Album: Selftitle Spiellänge: 39:39 Minuten Genre: Melodic-Hardcore Release: 03.07.2015 Label:...
"MacCallister ziehen los!" Artist: MacCallister Herkunft: Halle (Saale), Deutschland EP: Shivers Spiellänge: 15:50 Minuten Genre: Melodic Hardcore, Hardcore, Metalcore Release:...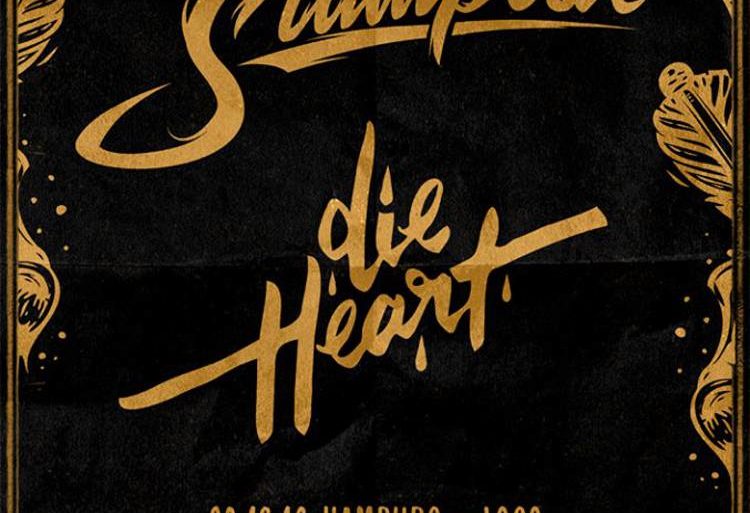 Hamburgs Melodic-Hardcore-Hoffnung DIE HEART macht ernst. Fast auf den Tag genau ein Jahr nach den Aufnahmen zu ihrer großartigen Debüt-EP...