"Ironhammer Festival 2018 am 08.09.2018 im JUZ in Andernach (Vorbericht)" Eventname: Ironhammer Festival 2018 Headliner: Sex Gepard, Night Demon Vorbands:...
"Festival geht noch immer drinnen!" Eventname: Metal Hammer Paradise 2018 Bands: Accept, Hammerfall, Axel Rudi Pell, Wintersun, Armored Saint, Die...
Das Party.San feiert Jubiläum ...
Event: Party.San – Metal Open Air 2019 Bands: Deathride, Voodus, Carnal Tomb, Night Demon, Beheaded, Traitor, Nekrovault, Vulvodynia, Goat Explosion, Damnation...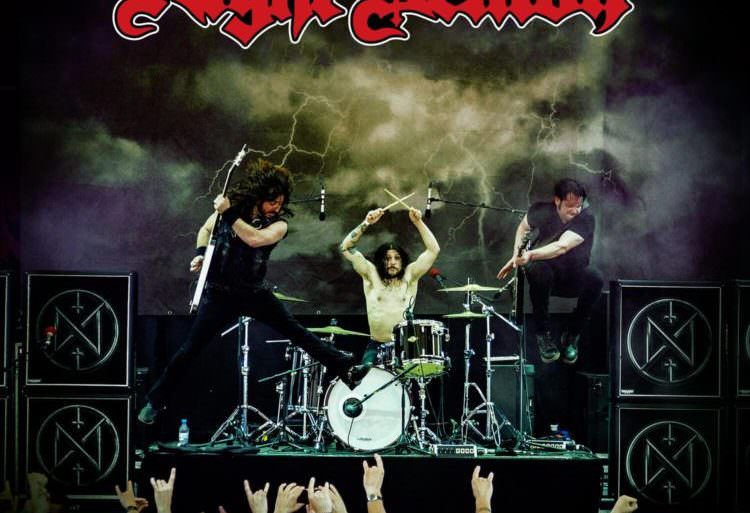 Mit Life On The Run veröffentlichen die kalifornischen Metaller Night Demon heute ihre zweite Single plus Video aus dem kommenden Live Album Live...
Hell Over Hammaburg 2019 vom 01.03.2019 – 02.03.2019 in der Markthalle, Hamburg!
Festivalname: Hell Over Hammaburg – Festival 2019 Bands: Tyranex, Faustcoven, Wytch Hazel, Essenz, Professor Black, Mgła, Malokarpatan, The Neptune Power Federation, Sanhedrin,...
Linnea Landstedt ist DIE weibliche Rampensau der gesamten schwedischen Metalszene. Die keifende, schreiende und singende Saitenhexerin und ihr Thrash/Speed-Metal-Geschwader TYRANEX...
    "Accept & Night Demon, The Rise Of Chaos Tour am 12.01.2018 im Mehr! Theater in Hamburg" Eventname: The Rise Of...
"Crowbar European Summer Tour Support Night Demon und Nervosa am 03.08.2017 im Underground in Köln" Eventname: Crowbar European Summer Tour...