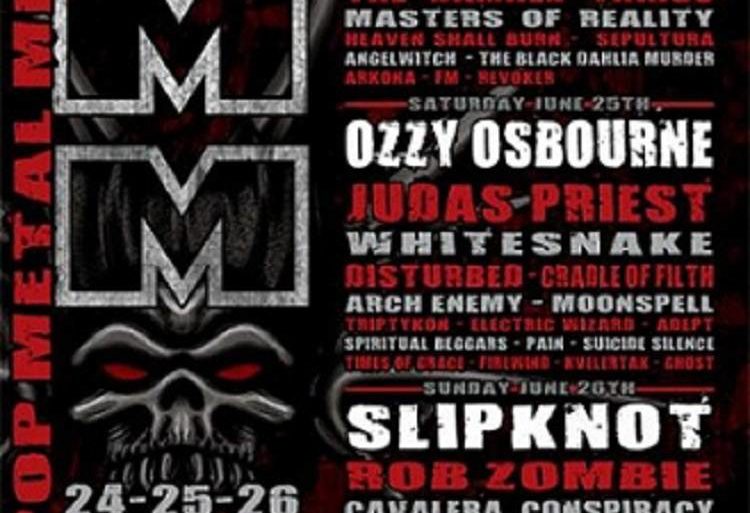 Das 1996 zum ersten Mal zelebrierte Graspop Metal Meeting jährt sich dieses Jahr zum 16. Mal. Das damals (1986) noch...
"Revival of Classics Pt1" Artist: Pro Pain Herkunft: New York City, USA Album: Foul Taste of Freedom (Re-Release) Spiellänge: 46:50...
"Graspop Metal Meeting 2018 vom 21. – 24.06.2018 in Dessel, Belgien (Vorbericht)" Festivalname: Graspop Metal Meeting 2018 Bands: Guns n'...
Ein Vierteljahrhundert voller unvergessener Melodien
Wer auf hart rockende Livemusik steht, kommt im Dreiländereck Deutschland/Frankreich/Schweiz an der Konzertfabrik Z7 in Pratteln kaum vorbei. Die Konzertfabrik...
Das 12. Free for All Festival geht am 08.07.2017 an den Start, ein Festival in familiärer Athmosphäre im Herzen Ostfrieslands...
Festivalname: Bang Your Head Festival 2016 Bands: Annihilator, Babylon A.D., Battle Beast, Black Trip, Candlemass, Carcass, Crematory, Dare, Debauchery, Delain, Dirkschneider, Dragonforce,...
Auch 2018 wird Sulingen zur härtesten Stadt Niedersachsens! An zwei Tagen bekommen Fans die kompakte Vollbedienung in Sachen Metal, Hardcore,...
Shout Loud Vol.10 mit Breakdowns At Tiffany's, Cocoon (exklusive Show), We Are Wolf, Deluminate, WashOut am 11.05.2019 im Big House in Neuwied (Vorbericht)
Künstler Breakdowns At Tiffany's, Cocoon, We Are Wolf, Deluminate, WashOut Ort: Big House, Museumstr. 4a, 56564 Neuwied Datum: 11.05.2019 Genre:...