Ein hervorragendes Livealbum als Überbrückung zur Tour 2022
Artist: Kansas Herkunft: USA Album: Point Of Know Return Live & Beyond Spiellänge: 112:12 Minuten Genre: Prog-Rock Release: 28.05.2021 Label:...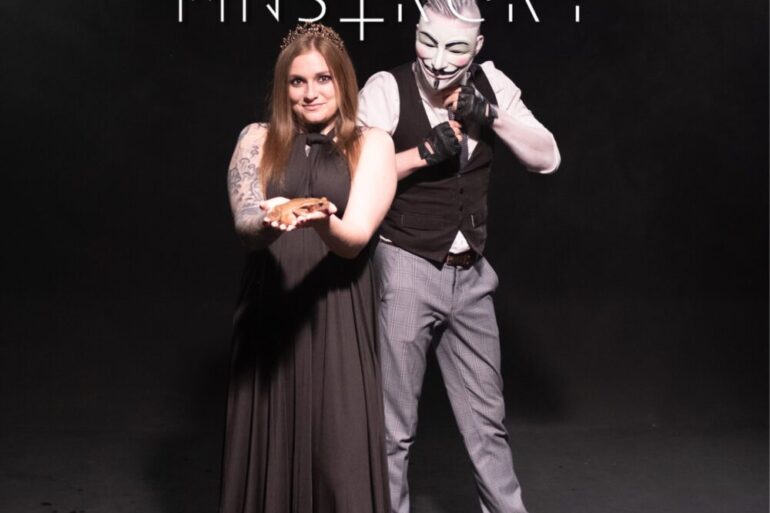 Der eigentlich zum 02.07.2021 geplante Release der Single WITSKM (What If Two Serial Killers Marry) – Superior Beast der...
                       "Pallbearer – Support Ruby The Hatchet – am 14.08.2018...
Sorcerer beweisen ein glückliches Händchen mit ihrem dritten Werk
Artist: Sorcerer Herkunft: Stockholm, Schweden Album: Lamenting Of The Innocent Spiellänge: 63:39 Minuten Genre: Epic Doom Metal, Hard Rock, Heavy...
Die kanadische Prog-Rock-Band Saga kündigt ihres neues Studioalbum Symmetry an, welches am 12. März 2021 über earMUSIC erscheint. Nachdem Saga...
Die Gewinner stehen fest!
Time For Metal und Dead Venus gratulieren Klaus aus Jena und Christiane aus Köln zu jeweils einem Album Bird Of...
Tolles Progressive Album der Portugiesen Sullen
Artist: Sullen Herkunft: Portugal Album: Nodus Tollens – Act 1: Oblivion Genre: Prog Rock, Prog Metal Spiellänge: 33:13 Minuten Release:...
Dreizehn Events zum Jahresende
Wer auf hart rockende Livemusik steht, kommt im Dreiländereck Deutschland/Frankreich/Schweiz an der Konzertfabrik Z7 in Pratteln kaum vorbei. Dabei macht...