"Party, Party, Party!" Artist: Trollfest Herkunft: Norwegen Album: Kaptein Kaos Spiellänge: 50:02 Minuten Genre: Folk Metal, Humppa Metal, Rock Release:...
"Offene Türen soll man nutzen!" Artist: Coldun Herkunft: DeutschlandAlbum: Collapsing Polarities Spiellänge: 39:21 Minuten Genre: Doom Metal / Rock Release:...
"Knackiger Gesang trifft alte Tugenden" Artist: Malrun Single: Justine Spiellänge: 4:02 Minuten Genre: Modern Metal / Rock / Alternative Release:...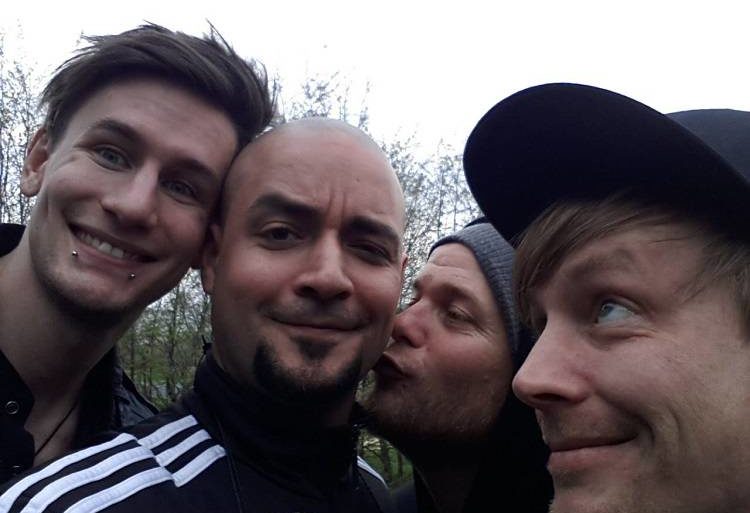 Artist: Cyrcus Herkunft: Heinsberg, Deutschland Genre: Metal, Rock Label: Deafground Records Link: https://www.facebook.com/CyrcusOfficial Bandmitglieder: Gesang – Jan C. Müller Gitarre – Andy Gaube Bass –...
Artist: [SOON] Herkunft: Hamburg, Deutschland Genre: Metal / Rock Label: Oscillation Music/Al!ve Link: http://www.soonmusic.net Bandmitglieder: Gesang – Eric Gitarre – Lenny Bass – Michi Schlagzeug...
"Die erste Enttäuschung!" Artist: Demon Eye Herkunft: Raleigh, USA Album: Leave The Light Spiellänge: 46:19 Minuten Genre: Occult Metal, Doom,...
"Die Schweden wissen wo der Rock-Hammer hängt!" Artist: Casablanca Herkunft: Stockholm, Schweden Album: Riding A Black Swan Spiellänge: 37:45 Minuten...
"Genremix" Artist: Astrum Et Abyssum Herkunft: Deutschland Album: Nebel in Mir Spiellänge: 50:01 Minuten Genre: NDH, Rock, Metal, Schlager Release:...
"Live Best-Of der ersten vier Alben!" Artist: Quiet Riot Herkunft: Los Angeles, USA Album: Setlist: The Very Best Of Quiet...