Am Freitag erschien mit Hurt die zweite Single aus dem The Progressive Souls Collective Debütalbum Sonic Birth (Metalville / Rough...
Das Comeback-Album der schwedischen Metaler von Torch steht kurz bevor. Am 25.09.2020 erscheint das neue Studioalbum Reignited bei Metalville (Rough...
Poverty's No Crime das neue Studioalbum A Secret To Hide erscheint am 30.04. bei Metalville Records (Rough Trade) – Es...
Ab Freitag geht es los, Brett sind weder auf Tour! Sie verkloppen Bono und das süße Leben der Rockmilliardäre, singen...
Die achte Veröffentlichung geht nach vorne!
Artist: Metusa Herkunft: 71287 Weissach Album: Volltreffer Spiellänge: 45:16 Minuten Genre: Folk-Punk/Alternative/Indie Release: 27.07.2019 Label: Metalville / Rough Trade Link: https://www.metusa.de/ Bandmitglieder: Lead Gesang,...
Millionaire kehren kurz nach ihrem erfoglreichen Auftritt auf dem Reeperbahfestival zurück nach Deutschland, um auch in Berlin und Köln ihr...
Die alten Trash Metal Hasen haben ihre erste Full-Length CD fertig
Artist: Surgical Strike Herkunft: Sehnde bei Hannover, Deutschland Album: Part Of A Sick World Spiellänge: 44:38 Minuten Genre: Thrash Metal...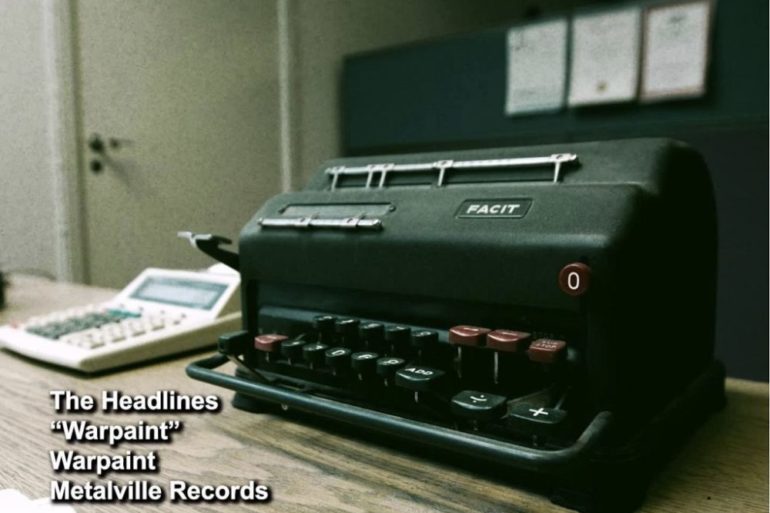 Die schwedische Punk/Pop Band The Headlines hat mit Warpaint/Authority die zweite Single aus dem in diesem Frühjahr erscheinenden Album Warpaint...
"Stoner Rock, der sich wie ein Rückblick durch die 70er, 80er, 90er Jahre bis in die heutige Zeit zieht" Artist:...