"PPM Fest 2014 vom 18.04 bis 20.04.2014 in Mons/Bergen (Belgien)" Bands: Amon Sethis, Amorphis, Borealis, Burning Circle, Dragonland, Emergency...
"Ein rundherum gelungenes Festival" Festivalname: PPM Power Prog & Metal Fest Bands: Monument, Kells, Furyon, Epysode, Pagan's Mind, In Extremo,...
"Hat meine Erwartungen leider nicht erfüllt" Artist: Serenity Herkunft: Österreich, Italien, Deutschland Album: Codex Atlanticus Spiellänge: 52:32 Minuten Genre: Symphonic...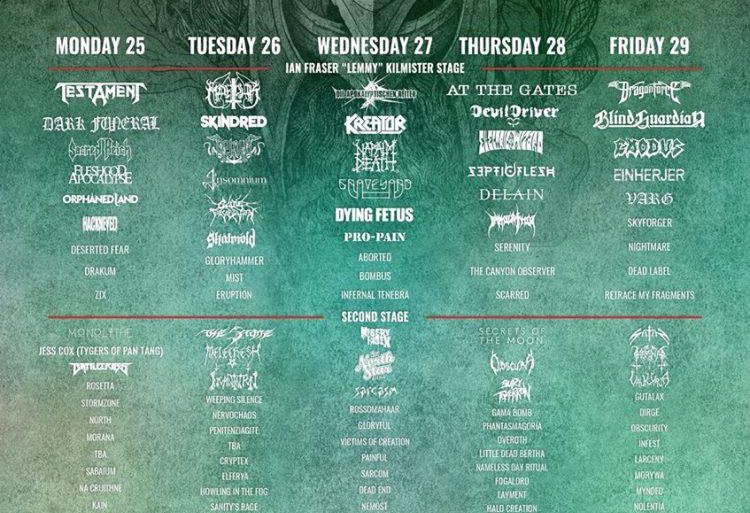 Eventname: Metaldays 2016 Bands: u.a. Blind Guardian, Cattle Decapitation, Dark Funeral, Devildriver, Die Apokalyptischen Reiter, Dragonforce, Dying Fetus, Einherjer, Fleshgod Apocalypse, Graveyard,...
"Wacken nun auch im Winter!" Festivalname: Wacken Winter Nights Bands: Cesair, dArtagnan, The Dolmen, Dunkelschön, Eric Fish & Friends, Forgotten...
Beim Wacken 2017 geht es wie gewohnt traditionell durch den Dezember hinter jeder Tür versteckt der Veranstalter Bands um den...
"70.000 Tons Of Metal 2017: Start und Ende der Kreuzfahrt ist 02.02.2017 – 06.02.2017 in Miami (Vorbericht)!" Festivalname: 70.000 Tons...
Zum ersten Mal lädt das Örtchen Wacken vom 10. bis 12. Februar 2017 zum mystischen Festival "Wacken Winter Nights" ein....