Wer darf das diesjährige Baden In Blut Metal Open Air eröffnen?
Event: Blood Battle Bandcontest zum Baden In Blut Metal Open Air 2020 Bands: Emerald, Mission In Black, The Prophecy 23,...
"Neu und trotzdem gut" Artist: Sulphur Aeon Herkunft: NRW, Deutschland Album: Swallowed By The Ocean´s Tide Spiellänge: 44:44 Minuten Genre:...
Das Rock Hard Festival findet nach jetzigem Stand statt, eine Verlegung ist jedoch möglich.
Statement der Veranstalter: In den letzten Tagen erreichte uns verständlicherweise zunehmend die Frage, ob wir die Veranstaltung wegen des Coronavirus...
Bands: Bölzer, Corsair, Saturnalia Temple, Dead Lord, Faustcoven, Hetroertzen, Selim Lemouchi & His Enemies, The Oath, Omega Massif, Sulphur Aeon,...
Die Zeiten sind schwierig und chaotisch. Doch es ist Zeit, einen Blick in den Winter 2020 zu werfen. Denn das...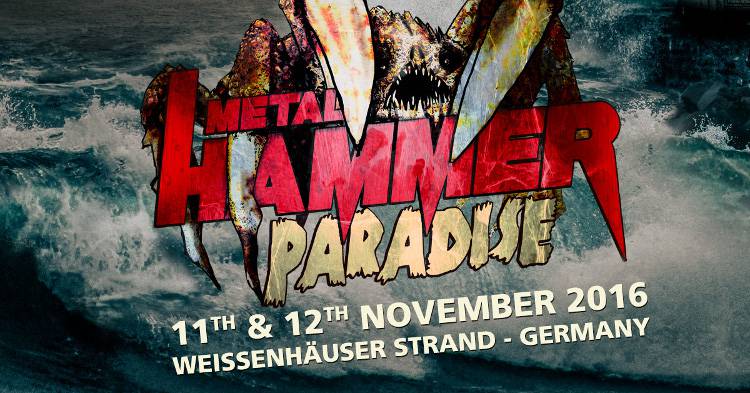 Festivalname: Metal Hammer Paradise 2016 Bands: Almanac, Annihilator, ANVIL, Apocalyptica, Blues Pills, Brainstorm, Crowbar, Dew Scented, Die Kassierer, Dirkschneider, Enslaved, Equilibrium,...
Das De Mortem Et Diabolum geht 2020 in die sechste Runde. Dabei haben die Veranstalter im Orwohaus in Berlin einen...
In wenigen Tagen startet mit dem Acherontic Arts eines der bemerkenswerteten Festivals des Jahres! Zum dritten Mal präsentiert das Aachener...