Gewinner wurde am 27.12.2019 ausgelost!
Liebe Leser, Freunde, Fans und Partner, das Time For Metal-Team wünscht euch ein wunderschönes und besinnliches Weihnachtsfest im Kreise eurer...
Das Devil Side Festival öffnet dieses Jahr zum dritten Mal seine Pforten und ist damit nach wie vor ein Open...
V8WANKERS + PSYCHOPUNCH  + KITTY IN A CASKET (18.-22.3.) + THE CARBURETORS  (23.-26.3.)   18.3.  Erfurt (D), From Hell 19.3....
The Carburetors + 9mm  Support: MF Ruckus 08.12. Essen, Turock 09.12. Hamburg, Headcrash 10.12. Leipzig, Hellraiser 11.12. München, Backstage Club...
"Irrelevante Selbstverherrlichung" Artist: The Carburetors Herkunft: Oslo, Norwegen Album: Laughing In The Face Of Death Spiellänge: 39:04 Minuten Genre: Heavy Rock Release:...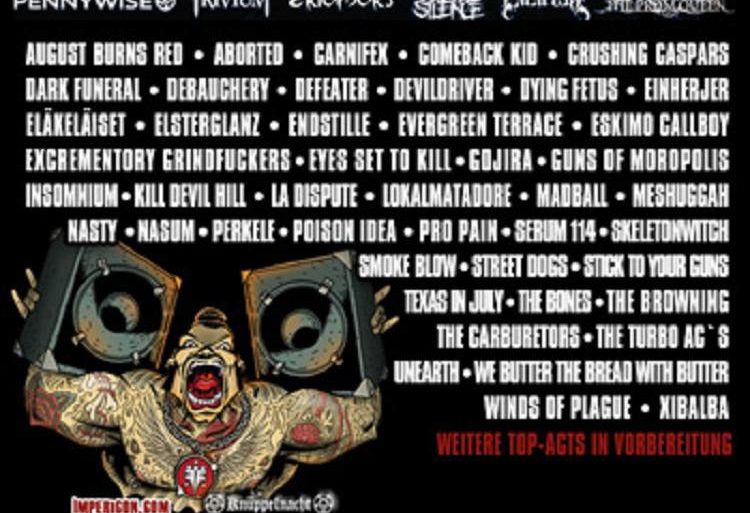 Zum 19. Mal lädt der heftigste Acker Deutschlands ein! Das With Full Force Festival geht dieses Jahr bereits in die...