"Dave Lombardo auf Thrash Metal abwägen!" Artist: Philm Herkunft: Los Angeles, USA Album: Fire From The Evening Sun Spiellänge: 52:05...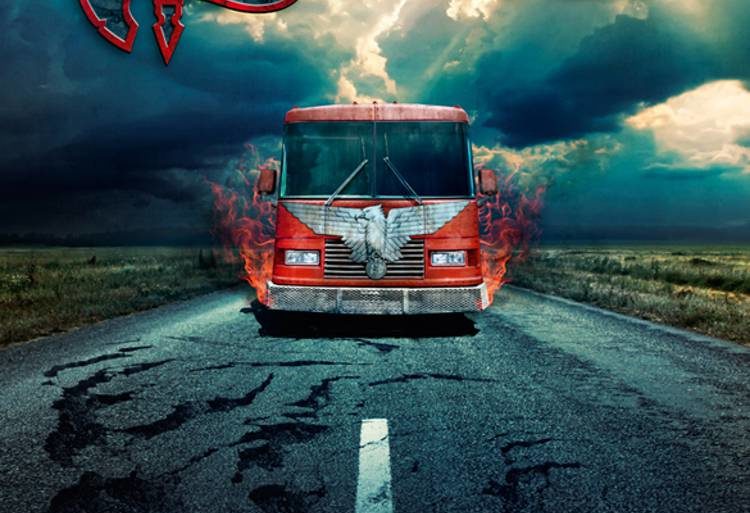 Am 07. November veröffentlicht das Home of Legends Label UDR Music mit dem Triple Disc Set Warriors of the Road...
"School´s Out My Friends!" Artist: Alice Cooper Herkunft: Phönix, USA Album: Raise The Dead – Live From Wacken Spiellänge: 94:00...
"Eine toller Trip in die Vergangenheit" Artist: Europe Herkunft: Stockholm, Schweden und London, Großbritannien Album: War Of Kings Spiellänge: 52:23...
"Unsterblich!" Artist: Various Artist Album: Immortal Randy Rhoads – The Ultimate Tribute Spiellänge: 52:24 Minuten Genre: Rock, Hard Rock, Metal...
Kanadas legendäre Thrash/Heavy Metal Meister Annihilator veröffentlichen ihr brandneues (und 15.) Studio-Album "Suicide Society" weltweit am 18. September bei UDR...
"Sauberes 15. Album!" Artist: Annihilator Herkunft: Vancouver, Kanada Album: Suicide Society Spiellänge: 45:08 Minuten Genre: Thrash Metal Release: 18.09.2015 Label:...
"Motörhead never dies!" Artist: Motörhead Herkunft: Großbritannien Album: Bad Magic Spiellänge: 42:57 Minuten Genre: Hard Rock, Heavy Metal Release: 28.08.2015...