"Ein Album zeigt Veränderung" Artist: Wage War Herkunft: Ocala , Florida Album: Deadweight Spiellänge: 39:54 Minuten Genre: Hardcore, Metalcore Release:...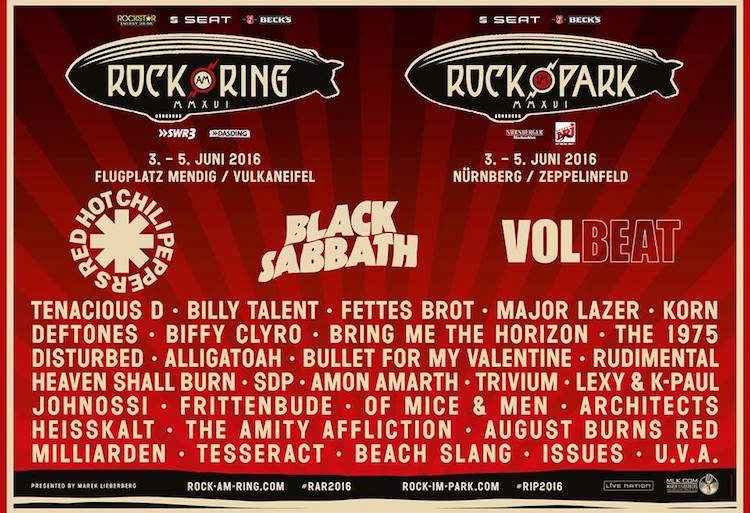 "Auf in die 31.-Runde" Festivalname: Rock Am Ring 2016 Bands: 257ers, Alligatoah, Amon Amarth, Architects, August Burns Red, Beach Slang,...
"August Burns Red, Wage War & Betraying The Martyrs bringen die Batschkapp zum Beben" Eventname: The Phantom Anthem Tour Headliner:...
Artist: Wage War Herkunft: Ocala, Florida, USA Genre: Metalcore Label: Fearless Records Link: http://wagewarband.com/ Bandmitglieder: Gesang – Briton Bond Gitarre, Gesang – Cody Quistad...
"Stark." Artist: Wage War Herkunft: Ocala, Florida, USA Album: Blueprints Spiellänge: 39:15 Minuten Genre: Metalcore Release: 27.11.2015 Label: Fearless Records...
Ab sofort dritte Preisstufe
Die Jubiläumsausgaben von Rock Am Ring und Rock Im Park vom 5.-7. Juni steuern auf einen frühen Ausverkauf zu. Über...
"This is a Warezone" Event: Defy Tour Headliner: Of Mice & Men Supportbands: Wage War, Sylar Ort: Batschkapp Datum: 17.04.018...
Festivalname: Download Festival 2016 Bands: Rammstein, Korn, Killswitch Engage, Alien Ant Farm, Royal Republic, Black Sabbath, Deftones, Megadeth, Rival Sons, SIXX:A.M.,...