Bands: Accept, Children Of Bodom, Delain, Doro, Down, Equilibrium, Essence, Feuerschwanz, Grailknights, Hypocrisy, Iced Earth, JBO, Kadavar, Kissin Dynamite, Krisiun,...
"Bang Your Head 12.07.2013 – 13.07.2013" Bands: Accept, Alpha Tiger, Angel Witch, Artillery, At The Gates, Crazy Lixx, Crematory,...
"ROCKHARZ Open Air 2013 vom 11.07. – 13.07.2013 in Ballenstedt!" Bands: Accept, Alestorm, Alpha Tiger, Arkona, Akrea, Audrey Horne, Avantasia,...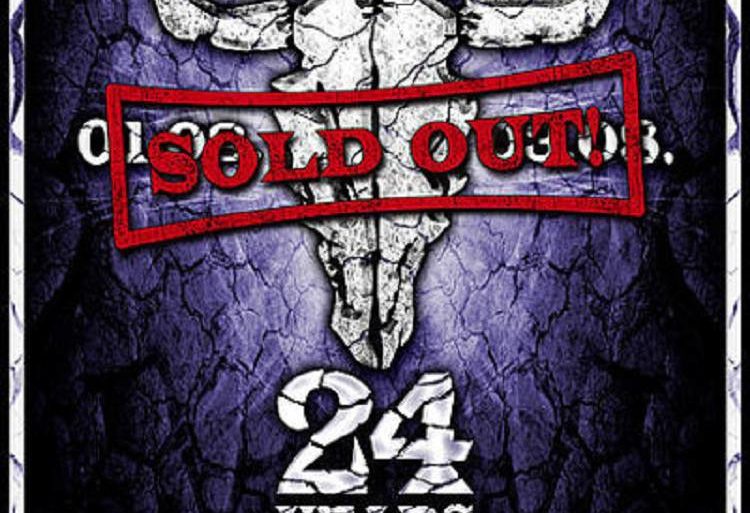 Wir von Time For Metal haben uns für euch in der Festivallandschaft genau umgesehen und präsentieren euch unsere Festivalhighlights für...
"Höllisch viele Bands" Band: 3 Doors Down, 7 Weeks, A Day To Remember, Absu, Accept, Agnostic Front, Amorphis, Anti...
"Metalfest Loreley Germany vom 20.06. – 22.06.2013!" Bands: Accept, Arch Enemy, Children Of Bodom, Delain, Doro, Down , Equilibrium, Feuerschwanz,...
Advent, Advent, der Tannenbaum brennt… halt. Stopp. Natürlich sollte der Tannenbaum nicht brennen, denn heute gibt es bei Time For...
"Eine Blaupause des Metals" Artist: Accept Album: Stalingrad Spiellänge: 49:75 Minuten Genre: Heavy Metal Release: 06.04.2012 Label: Nuclear Blast Link:...