Jeder ist nur so stark, wie die Partner, die an seiner Seite stehen. Deswegen arbeiten wir bei Time For Metal als zuverlässiger Partner mit einigen Labels, Promotionagenturen, Bands, Veranstaltern, Webseiten, Festivals und weiterem zusammen.
Anbei findet ihr eine grobe Auswahl unserer Partner.
---
7us media group GmbH
AFM Records
All Access Entertainment GmbH
All Noir
Anger Management
Apostasy Records
Apple Podcasts
Avocado Booking
Bambi Galore
Bandmatch.ch
Bite It Promotion
Black Mob
Brainstorm Music Marketing AG
Breaker
Capelight Pictures
Carrycoal
Castbox
Catapult Promotion
Century Media Records
Clawhammer PR
cmm GmbH
CONNECTING MUSIC
Continental Concerts & Management GmbH
Creative Pixels
Cyclone Empire
D:I:D Event
Debemur Morti Productions
Dr Music Promotion
Dust On The Tracks Records
earMusic
Extragoods
F.D.A. Rekotz
Festival reporter
Firefield Records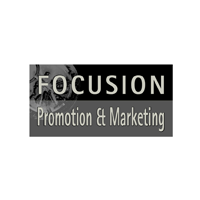 Focusion Promotion & Marketing
FUTURE PR
GfK Entertainment GmbH
Glücksstern PR
Google Podcasts
Gordeon Music
Head Of PR
Hellraiser Leipzig
Helvete Metal Club
ICS Festival Service GmbH
IMM-Records
Impericon Records
In Flammen Open Air
Ivorytower Entertainment
K17 – The Club – Berlin
Kernkraftritter Records
Kettenfett
Kingstar GmbH
Kneipenterroristen
Lifeforce Records
Luca Events
M2 markus müller mediaconsulting
Massacre Records
Matrix Bochum
MDD – your mailorder
Metal 4 Splash Festival
Metal Anwalt – Christian Koch
Metal Promotions
Metal.de
Metalblade Records
Metalfest
Metalfreaks Germany
METALMESSAGE
My Kingdom Music
Napalm Records
Nauntown Music
Netinfect
Networking Media
New Metal Media
Noiseart Records
Noisegate Records
Nuclear Blast Records
Oktober Promotion
Osna Events
Overcast
Party San Festival
Pirate Smile
Platinum PR
Pocket Casts
Promoteam Schmitt & Rauch
Pumpwerk Wilhelmshaven
Puresteel Records
Qorn
Radio Public
Reaperzine
Rebel Rune Records
Rebtownrock e.V.
Relapse Records
Remedy Records
Result Promotion
Roadrunner Records
Rock N Growl Promotion
Rock The Nation Touring
Rosenheim Rocks
Rotten Roll Rex
Sailor Entertainment
Scarlet Records
Selfmadegod Records
Skullmerch
Sony Music
Soulseller Records
Spotify
SPV / Steamhammer
SPV GmbH
STF Records
Summer Breeze Open Air
Sure Shot Worx
Uncle M
Van Records
Verlag Andreas Reiffer
Viral Propaganda PR
Wacken Open Air
War Anthem Records
With Full Force Open Air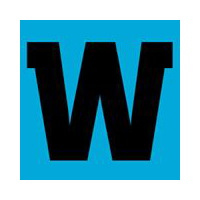 Wodqa