"Old School Death Metal mit kleineren Überraschungen."
Artist: Mordbrand
Herkunft: Karlstad, Schweden
Album: Imago
Spiellänge: 37:51 Minuten
Genre: Death Metal
Release: 26.05.2014
Label: Doomentia Records
Link: https://www.facebook.com/officialmordbrand

Produktion: Produzent: B. Larsson, Artwork: Juanjo Castellano
Bandmitglieder:
Gesang – Per Boder
Gitarre, Bass, Keyboard – Björn Larsson
Schlagzeug – Johan Rudberg
Tracklist:
Revelate
Join Them In Thralldom
That Which Crawls
Their Name Are Myriads
Hoarding The Grotesque
Bastion Of Blood
The Spawning (Born Of Rot)
Imago
Severe The Limbs That Grace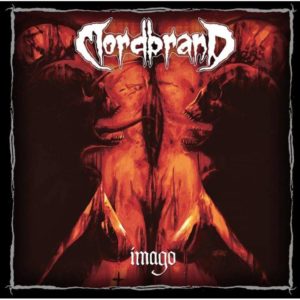 Mordbrand, das ist eine 2006 gegründete Death Metal-Band aus Schweden, die nach zwei Splits und drei EPs ein Full Length mit dem Namen Imago auf den Markt geworfen hat.
Es ist eigentlich sehr einfach zu beschreiben, was den Hörer hier erwartet: Death Metal der alten Schule. Aber ganz so leicht machen es mir die Schweden nicht. Denn auch im Old School Death Metal kann man noch einige Facetten auffahren, um das Ganze interessanter zu gestalten. Da sind zum Beispiel unzählige Gitarrensoli, Rhythmuswechsel und Misch-Parts mit Doom Metal (Bastion Of Blood und Imago) und Thrash (The Spawning (Born Of Rot)), Chorgesang (Revelate und auch ein klein wenig in Imago zu hören) und absoluter Groove (Severe The Limbs That Grace). So, da sage mir noch einer, dass das so eintönig wäre wie man zuerst vermuten mag.
Mordbrand - Imago
Fazit: Zwar nicht hundertprozentig mein Geschmack, aber für Death Metal doch sehr abwechslungsreich – zumindest im Rahmen des für das Genre Möglichen. Für Freunde von Old School Metal auf jeden Fall mal ein Ohr wert. Diejenigen, die auch sonst damit nichts anfangen können, werden auch trotz relativ hohem Abwechslungsreichtum nicht wirklich mit Mordbrand warm werden. Anspieltipps: Their Name Are Myriads und Severe The Limbs That Grace
Kommentare
Kommentare