Bands: 4 Arm, Agrypnie, Anaal Nathrakh, Artless, Brutal Truth, Darkened Nocturn Slaughtercult, Emergency Gate , Eminenz, Equilibrium, Ewigheim, Excrementory Grindfuckers,...
"Dong Open Air" Bands: Act of Worship, Acyl, Aeons Confer, Any Given Day, Born From Pain, Crossplane, Dark Tranquillity,...
Vierundzwanzig, das ist nicht nur die Zahl zwischen 23 und 25, sondern auch das aktuelle Alter des Festivals, welches weltweit...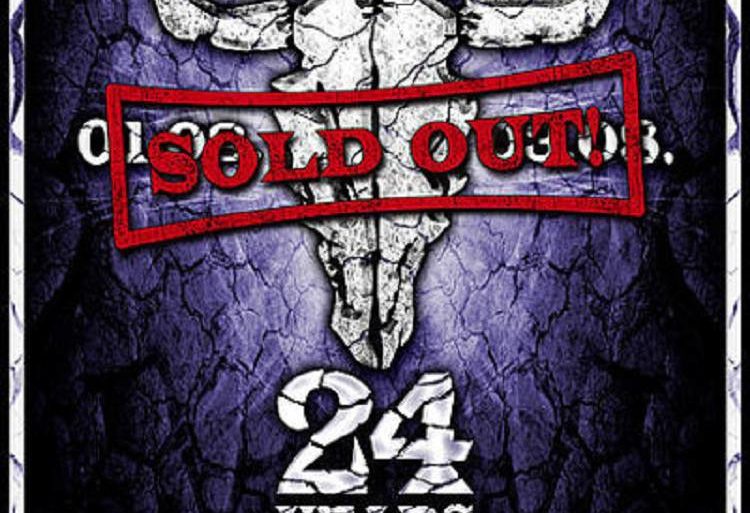 Wir von Time For Metal haben uns für euch in der Festivallandschaft genau umgesehen und präsentieren euch unsere Festivalhighlights für...
"Das T" Band: Agnostic Front, Alestorm, Amorphis, Anthrax, Architects, Arkona, Benediction, Bury Tomorrow, Carach Angren, Cliteater, Cult of Luna, Cultus...
Wir können nicht nur hart, nein, wir können euch auch beim Thema "Romantik" ein wenig weiterhelfen. Und zwar sieht die...
Location: Freilichtbühne Loreley – St. Goarshausen Homepage: http://www.dewe.metalfest.eu Datum: 07.06.2012 – 09.06.2012 Kosten: 3-Tages-Tickets: VVK: 59 – 84 Euro (abhängig...