"MetalDays 2017 vom 23.07.2017 – 29.07.2017 in Tolmin, Slowenien (Vorbericht)!" Festivalname: MetalDays 2017 Bands: Amon Amarth, Marilyon Manson, Opeth, Abbath,...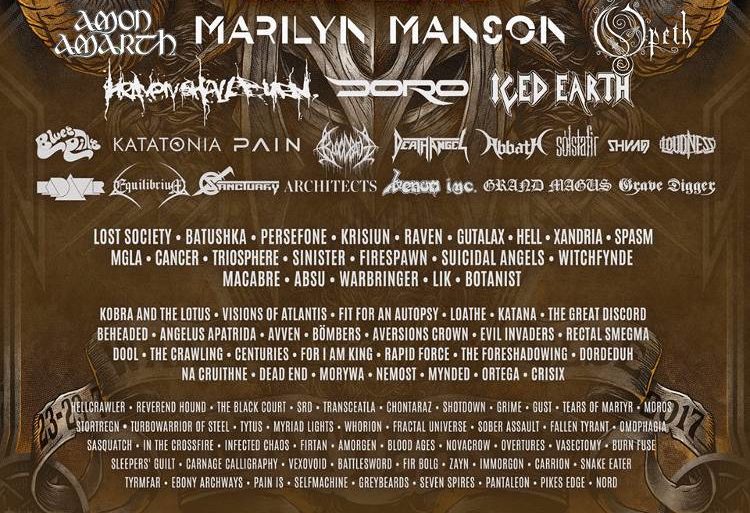 Zu Ostern gab's vom MetalDays Festival gleich 14 Gründe zur Freude: Die letzen Bands für die 2017er Edition des ultimativen...
Metalheads aus über 60 Ländern und von allen Kontinenten starten erneut ihre Pilgerreise in die Karibik zur 70000Tons Of Metal....
"70000 Tons Of Metal 2015 vom 22.01.2015 bis 26.01.2014 (Vorbericht)" Festivalname: 70000 Tons Of Metal 2015 Bands: 1349, Alestorm, Amorphis,...
VENOM haben ihren Auftritt auf der 70000TONS OF METAL bestätigt und reisen mit uns im Januar 2015 von Florida nach...
"Kraftvoll gegen den Beginn der dunklen Jahreszeit" Artist: Triosphere Herkunft: Trondheim, Norwegen Album: The Heart Of The Matter Spiellänge: 54:26...
Am 07. November sind die norwegischen Melodic Heavy/Progressive Metaller TRIOSPHERE mit neuem Album zur Stelle. Das Werk trägt den Titel...
Norwegens beste female-fronted Metalband, TRIOSPHERE, lässt endlich wieder von sich hören. Nach der Veröffentlichung von "The Road Less Travelled" im...