Neues Album Up In Arms vorbestellbar!
Am 14. Juli werden die Hardcorepioniere Bloodclot – bestehend aus John Joseph (Cro-Mags), Todd Youth (Warzone, Murphy's Law), Joey Castillo (ex-Queens of the Stone Age, Blast!) und Nick Oliveri (ex-Queens of the Stone Age, Dwarves) – endlich ihr neues Album Up In Arms via Metal Blade Records veröffentlichen. Heute bereits veröffentlicht die Band gemeinsam mit Stereogum.com ihre neue Single Kali, welche ihr hier streamen könnt: stereogum.com
Einen weiteren Vorgeschmack auf Up In Arms bietet der Titeltrack, welchen ihr euch hier anhören könnt  – dort könnt ihr das Album auch vorbestellen.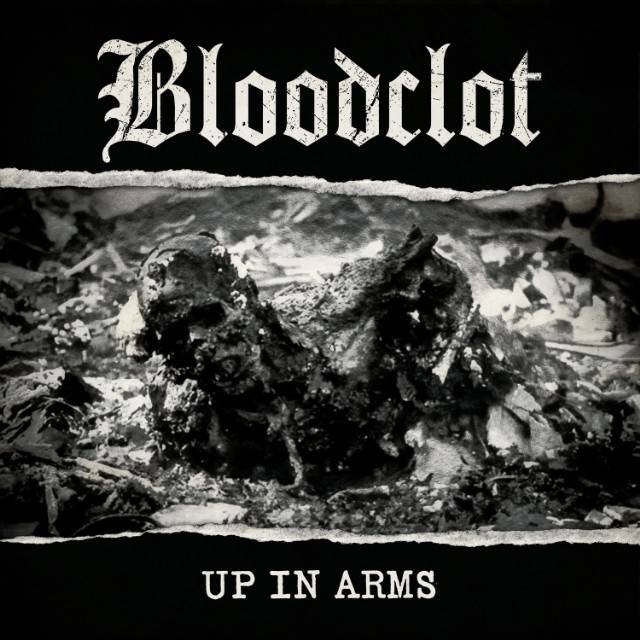 Der intuitive Kitzel und belebende Geist des Hardcore in seiner reinsten Form sind unvergleichlich. John Joseph weiß das als Frontmann der New Yorker Hardcore-Kings Cro-Magsnur zu gut, und mit Up In Arms reichen er und seine Mitstreiter bei Bloodclot furiose Songs ein, die in jeder Hinsicht voll einschlagen.
"Wir machen in dieser Band, was wir schon immer getan haben: alles geben", erklärt er unumwunden. "Wir arbeiten hart und haben viel zu sagen. Sieh dich nur auf der Welt um, die Leute haben die Schnauze voll von der Obrigkeit. Die zerstört den Planeten und tötet Millionen, um Profit zu schlagen, worauf wir mit einer einfachen Formel reagieren: Wut und angewandtes Wissen erzielen Ergebnisse. Nicht bloß meckern, sondern etwas bewegen."
Up In Arms track-listing
1. Up in Arms
2. Fire
3. Manic
4. Kill the Beast
5. Prayer
6. Siva / Rudra
7. Soldiers of the New Babylon
8. Kali
9. Slow Kill Genocide
10. Slipping into Darkness
11. Life As One
12. You'll Be the Death of Me
Bloodclot tour dates
w/ Negative Approach
July 14 – Amityville, NY – Revolution Bar and Music Hall
July 15 – Philadelphia, PA – Underground Arts
July 16 – Washington DC – DC9
July 18 – Virginia Beach, VA – Shaka's
July 19 – Baltimore, MD – Ottobar
July 20 – Belmar, NJ – Paul's Tavern
July 21 – Brooklyn, NY – Saint Vitus
July 23 – Buffalo, NY – Studio at the Waiting Room
July 25 – Pittsburgh, PA – Cattivo
July 26 – Cleveland, OH – Now That's Class
July 27 – Cincinnati, OH – Northside Yacht Club
July 28 – Detroit, MI – The Magic Stick
July 29 – Chicago, IL – Cobra Lounge
July 30 – St. Louis, MO – Blueberry Hill
Aug. 1 – Denver, CO – Marquis Theater
Aug. 3 – San Francisco, CA – Thee Parkside
Aug. 4 – Los Angeles, CA – The Echoplex w/ Nails, Final Conflict
Aug. 5 – Santa Ana, CA – The Constellation Room w/ Nails, Final Conflict
Aug. 6 – San Diego, CA – Brick by Brick w/ Nails, Final Conflict
Bloodclot line-up:
John Joseph (Cro-Mags) – Vocals
Todd Youth (Warzone, Murphy's Law) – Guitars
Nick Oliveri (ex-Queens of the Stone Age, Dwarves) – Bass
Joey Castillo (ex-Queens of the Stone Age, Blast!) – Drums