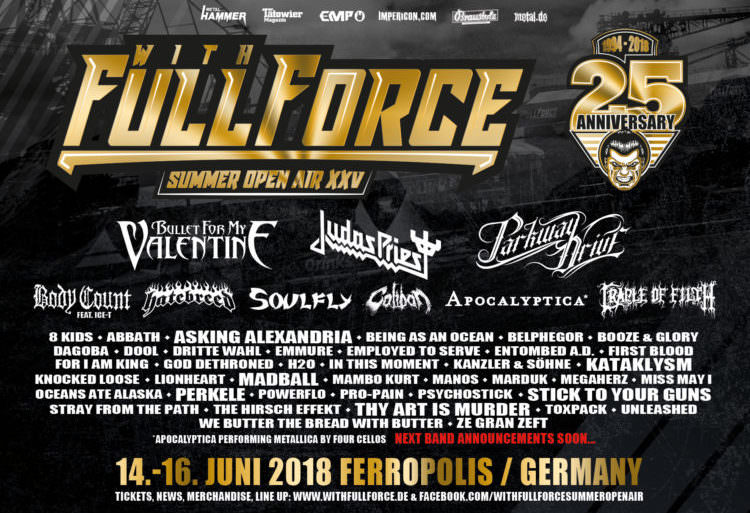 Eventname: With Full Force 25 Years Anniversary Bands: Parkway Drive, Judas Priest, Bullet For My Valentine, Body Count, Hatebreed, Soulfly,...
"Das Metalfestival in den Alpen geht in die dritte Runde !" Eventname: Full Metal Mountain 2018 Bands: Kreator, Eisbrecher, Versengold,...
Vom 2. bis 8. April 2018 verwandelt sich das Nassfeld in Kärnten zum dritten Mal in das Metalparadies Full Metal...
Hallo Freunde, anlässlich Halloween und Allerheiligen, lassen wir es uns nicht nehmen, euch eine Extraportion Bands für unser 25. With...
Festivalname: Party.San Open Air 2017 Bands: Abbath, Atomwinter, Autopsy, Azarath, Blood of Seklusion, Candlemass, Cryptopsy, Darkened Nocturn Slaughtercult, Dawn Of...
"MetalDays 2017 vom 23.07.2017 – 29.07.2017 in Tolmin, Slowenien (Vorbericht)!" Festivalname: MetalDays 2017 Bands: Amon Amarth, Marilyon Manson, Opeth, Abbath,...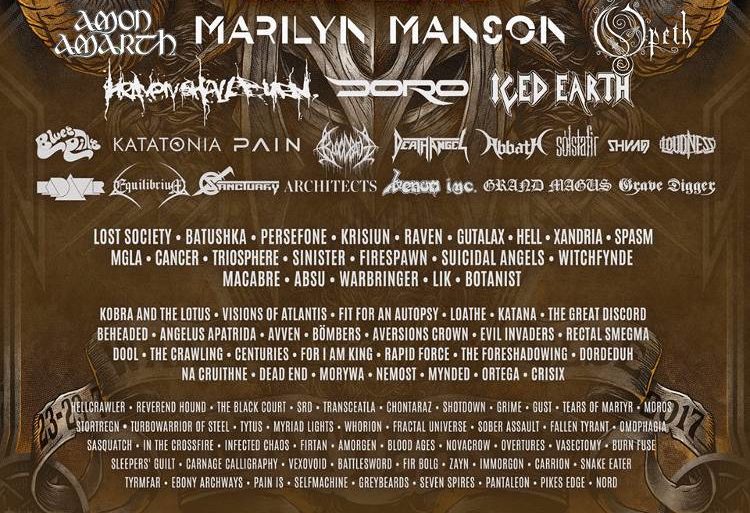 Zu Ostern gab's vom MetalDays Festival gleich 14 Gründe zur Freude: Die letzen Bands für die 2017er Edition des ultimativen...
"Summer Breeze Open Air 2016 vom 17.08.2016 bis 20.08.2016 in Dinkelsbühl"
Festivalname: Summer Breeze Open Air 2016 Bands: Abbath, Accuser, Aeverium, Agnostic Front, Airbourne, Almanac, Arch Enemy, Argyle Goolsby and the Roving...