"Revival of Classics Pt1" Artist: Pro Pain Herkunft: New York City, USA Album: Foul Taste of Freedom (Re-Release) Spiellänge: 46:50...
"Revival of Classics Pt2" Artist: Pro Pain Herkunft: New York City, USA Album: The Truth Hurts (Re-Release) Spiellänge: 38:10 Minuten...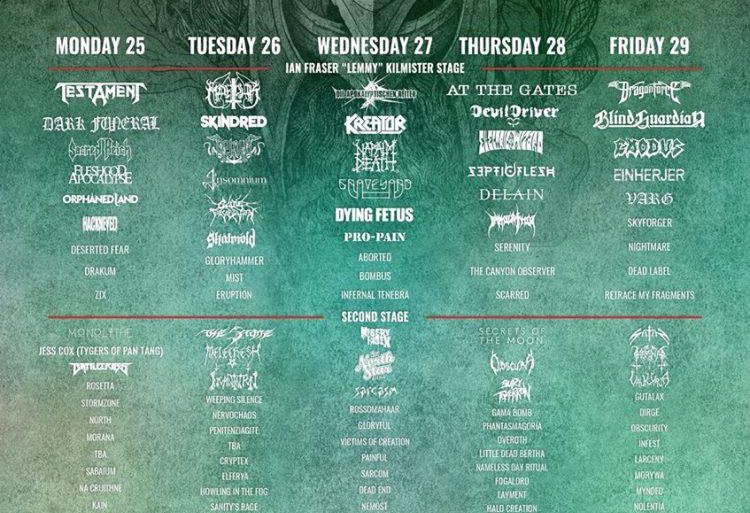 Eventname: Metaldays 2016 Bands: u.a. Blind Guardian, Cattle Decapitation, Dark Funeral, Devildriver, Die Apokalyptischen Reiter, Dragonforce, Dying Fetus, Einherjer, Fleshgod Apocalypse, Graveyard,...
Festivalname: Bang Your Head Festival 2016 Bands: Annihilator, Babylon A.D., Battle Beast, Black Trip, Candlemass, Carcass, Crematory, Dare, Debauchery, Delain, Dirkschneider, Dragonforce,...
PRO-PAIN sind ab Mitte August auf Tour. Tour 2015 PRO-PAIN 14.08. D-Hamburg – Logo 15.08. D-Dresden – Atomsmasher Fest 17.08....
"Erneut lohnenswert!" Eventname: With Full Force Bands:  Agnostic Front, Arch Enemy, Astroid Boys, Belphegor, Booze & Glory, Born From Pain,...
Über das New Yorker Quartett Pro-Pain muss man nicht mehr viele erklärende Worte verlieren. Seit ihrem bahnbrechenden Debütalbum Foul Taste...
Okay, die New Yorker Hardcore-Institution mit dem gefährlich metallischen Glitzern in den Augen erweckt gelegentlich den Eindruck, dass sie im...