Festivalname: Summer Breeze Open Air 2017 Bands: Korn, Amon Amarth, Kreator, Heaven Shall Burn, Megadeth, Children Of Bodom, In Extremo,...
"Heathen Rock Festival 2016 am 20.02.2016 im Rieckhof in Hamburg" Eventname: Heathen Rock Festival 2016 Headliner: Motorjesus Vorbands: Kryptonite, Wolves...
Festivalname: Heathen Rock 2016 Bands: Ctulu, Fjoergyn, Kryptonite, Motorjesus, picture, Rabenwolf, Spitfire, Whiskey Hell, Wolfchant, Wolves Den Ort: Rieckhof, Harburg, Deutschland Datum: 20.02.2016 Kosten: 21,00 €...
"Im ruhigen Fahrwasser!" Artist: Spitfire Herkunft: Norwegen Album: Fuel To Burn Spiellänge: 28:28 Minuten Genre: Hard Rock, Metal Release: 10.04.2015...
ROOKIES& KINGS präsentieren das erste Video "Fall From Grace" vom neuen SpitFire Album "Welcome To Bone City" (VÖ 10.04.2015) . Hier könnt...
"Konzept: Klischee" Artist: SpitFire Herkunft: München, Deutschland Album: Welcome To Bone City Spiellänge: 47:57 Minuten Genre: Kick Ass Rock'n'Roll Release:...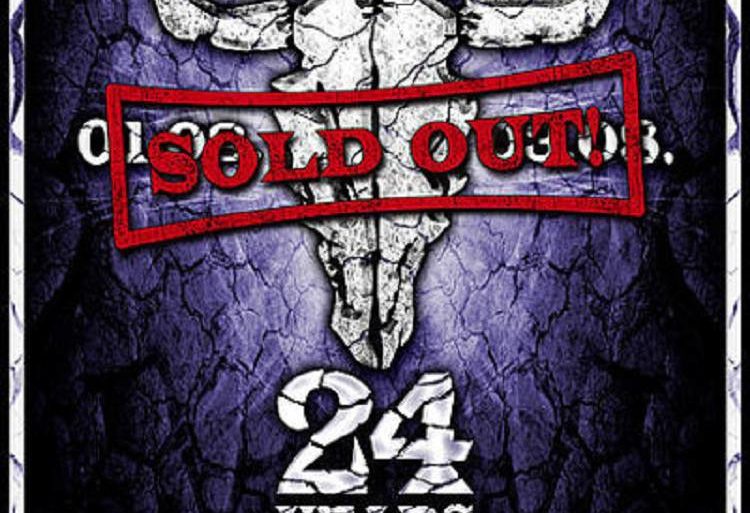 "Groß, Größer, Wacken!" Eventname: Wacken Open Air 2013/ Das 24. Wacken Open Air Informationen und Statistiken Bands: 9MM, Agnostic Front,...
"Metal Bash Festival vom 03.05.2013 – 04.05.2013!" Bands : Asphyx, Serum 114, Berserker, Hardbone, Kneipenterroristen, Dust Bolt, Dynamite Roadkill, Lonewolf,...