"MetalDays 2017 vom 23.07.2017 – 29.07.2017 in Tolmin, Slowenien (Vorbericht)!" Festivalname: MetalDays 2017 Bands: Amon Amarth, Marilyon Manson, Opeth, Abbath,...
Festivalname: Summer Breeze Open Air 2017 Bands: Korn, Amon Amarth, Kreator, Heaven Shall Burn, Megadeth, Children Of Bodom, In Extremo,...
Der Weltmarktführer im Independent Metal-Bereich – Nuclear Blast Records – feiert 2017 sein 30-jähriges Jubiläum und die Sause wird beim...
"Einfacher Todeszirkel!" Artist: Aversions Crown Herkunft: Brisbane, Australien Album: Xenocide Spiellänge: 50:18 Minuten Genre: Deathcore Release: 20.01.2017 Label: Nuclear Blast...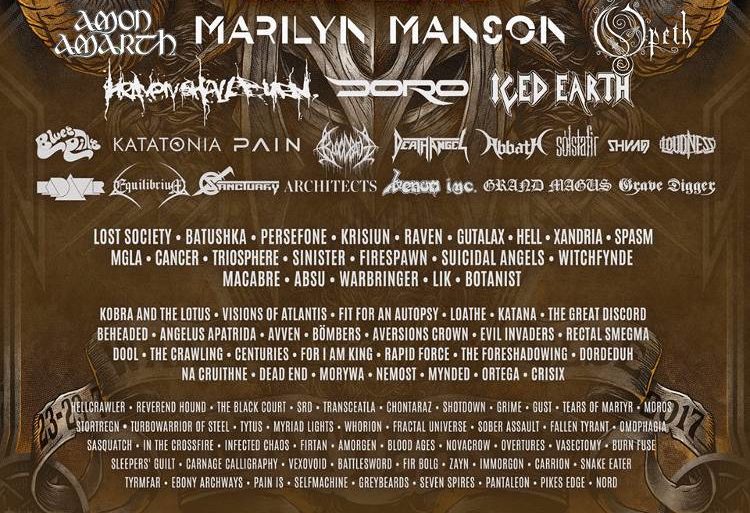 Zu Ostern gab's vom MetalDays Festival gleich 14 Gründe zur Freude: Die letzen Bands für die 2017er Edition des ultimativen...
Die Brisbaner Alien-Metaller AVERSIONS CROWN haben ein Drum Play-Through Video zum brandneuen Song 'The Soulless Acolyte' veröffentlicht. Schaut es euch hier an:...
"Taste Of Anarchy 2016 am 29.10.2016 im Logo, Hamburg!" Eventname: Taste Of Anarchy 2016 Headliner: Nasty Bands: Lionheart, Aversions Crown,...
Die Brisbaner Metaller AVERSIONS CROWN werden dieses Jahr ein weiteres Mal nach Europa kommen! Dieses Mal werden sie die europäischen...