Subway To Sally – Mitgift Tour 2015 (Vorbericht) Eventname: Subway To Sally – Mitgift Tour 2015 Headliner: Subway To Sally...
Und wieder Metal made in Germany! Wer SVBWAY TO SALLY einmal live erlebt hat, der weiß dass es sich dabei...
"Hexentanz Open Air Festival 01.05.2014 – 03.05.2014" Bands: Blutengel, Darkhaus, Diorama, Dornenreich, Eisregen, Heretoir, JBO, Letzte Instanz, Megaherz, Powerwolf, Project...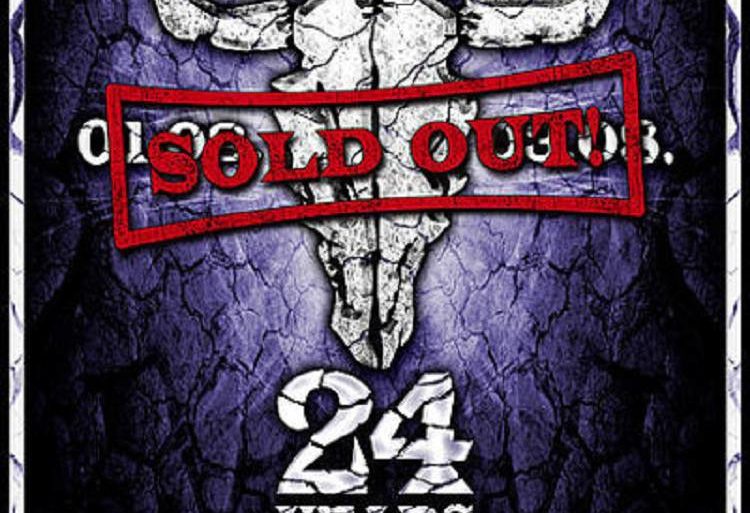 "Groß, Größer, Wacken!" Eventname: Wacken Open Air 2013/ Das 24. Wacken Open Air Informationen und Statistiken Bands: 9MM, Agnostic Front,...
Wir verlosen zusammen mit unseren Freunden von Netinfect die Jubiläums-CD zum Feuertal Festival 2013. Das Festival feiert dieses Jahr seinen...
Bands: Accept, Alestorm, Alpha Tiger, Arkona, Akrea, Audrey Horne, Avantasia, Dark At Dawn, Dark Tranquillity, Delain, Der Weg Einer Freiheit,...
"Metalfest Loreley Germany vom 20.06. – 22.06.2013!" Bands: Accept, Children Of Bodom, Delain, Doro, Down, Equilibrium, Essence, Feuerschwanz, Grailknights, Hypocrisy,...