Veranstaltung: Wacken Open Air 2011 Ort: Wacken, Schleswig-Holstein, Deutschland Homepage: http://www.wacken.com/ Datum: 04.08.2011 – 06.08.2011 Ticketkosten: VVK: 120 € +...
Das Summer Breeze wirbt mit dem Preis-Leistungs-Verhältnis von weniger als 1€ pro Band, weshalb der gut informierte Time For Metal-Leser...
"Informativ und anekdotenreich" Buchtitel: Unsterblich Autor: Subway To Sally Verlag: Verlag Nicole Schmenk Link: http://www.verlag-schmenk.de Seitenanzahl: 240 Seiten Genre: Biografie...
"Metalfest Loreley Germany vom 20.06. – 22.06.2013!" Bands: Accept, Arch Enemy, Children Of Bodom, Delain, Doro, Down , Equilibrium, Feuerschwanz,...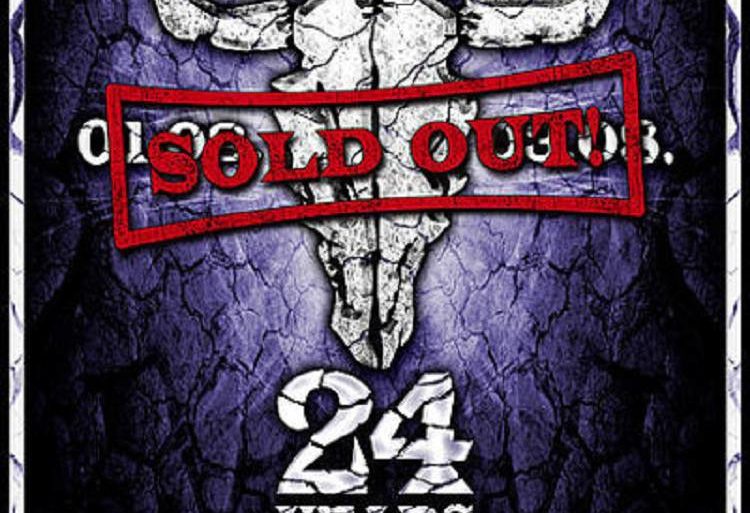 Wir von Time For Metal haben uns für euch in der Festivallandschaft genau umgesehen und präsentieren euch unsere Festivalhighlights für...
"ROCKHARZ Open Air 2013 vom 11.07. – 13.07.2013 in Ballenstedt!" Bands: Accept, Alestorm, Alpha Tiger, Arkona, Akrea, Audrey Horne, Avantasia,...
Vierundzwanzig, das ist nicht nur die Zahl zwischen 23 und 25, sondern auch das aktuelle Alter des Festivals, welches weltweit...
Bands: Accept, Children Of Bodom, Delain, Doro, Down, Equilibrium, Essence, Feuerschwanz, Grailknights, Hypocrisy, Iced Earth, JBO, Kadavar, Kissin Dynamite, Krisiun,...