"Ein knackiger Sound mit rockigen und doomigen Auswüchsen!" Artist: Bloodbath Herkunft: Stockholm, Schweden Album: The Arrow Of Satan Is Drawn...
"Old School Death Meets The New Gods" Artist: Supreme Carnage Herkunft: Münster / Deutschland Album: Morbid Ways To Die Genre:...
"Graspop Metal Meeting 2018 vom 21. – 24.06.2018 in Dessel, Belgien (Vorbericht)" Festivalname: Graspop Metal Meeting 2018 Bands: Guns n'...
"Die Death Metal-Urgesteine melden sich zurück" Artist: Autopsy Herkunft: San Francisco, USA Album: Puncturing The Grotesque Spiellänge: 23:50 Minuten Genre:...
Kaum eine Band lässt das Herz eines Todesmetallers so hoch schlagen wie die Supergroup BLOODBATH! Kein Wunder, denn mit ihren...
"MetalDays 2017 vom 23.07.2017 – 29.07.2017 in Tolmin, Slowenien (Vorbericht)!" Festivalname: MetalDays 2017 Bands: Amon Amarth, Marilyon Manson, Opeth, Abbath,...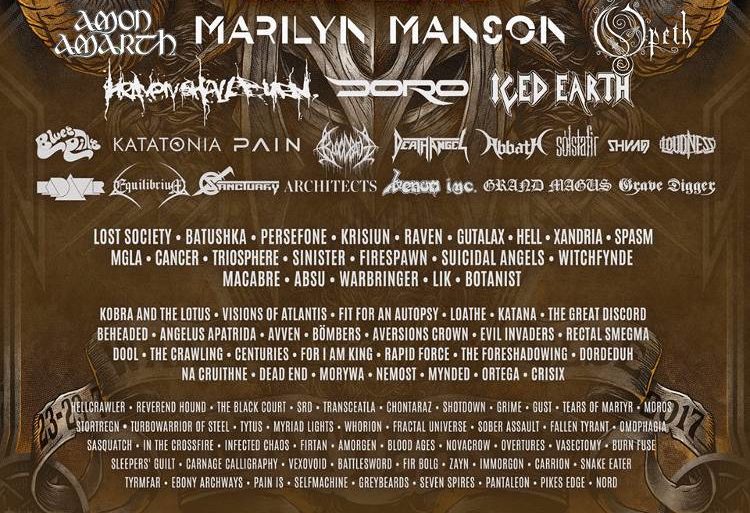 Zu Ostern gab's vom MetalDays Festival gleich 14 Gründe zur Freude: Die letzen Bands für die 2017er Edition des ultimativen...
Festivalname: Dong Open Air 2016 Bands: Amorphis, Another Problem, apRon, Bloodbath, Burden Of Grief, Can Of Worms, Craving, Delirious, Dust...