"DRONE, Alter!" Artist: Drone Herkunft: Celle, Deutschland Album: Drone Spiellänge: 45:36 Minuten Genre: Metal Release: 25.04.2014 Label: Metalville Link: http://www.dronemetal.com...
"New Metal-Flashback" Artist: Koroded Herkunft: Aachen, Düren, Köln, Deutschland Album: To Have And To Unhold Spiellänge: 62:20 Genre: Metal Release:...
"Goldene Schallplatte oder doch eher Platin?!" Artist: Tuomas Holopainen Herkunft: Kitee, Finnland Album: The Life And Times Of Scrooge Spiellänge:...
"Die Statue fällt hoffentlich nicht" Artist: Edgedown Herkunft: Freilassing, Bundesrepublik Deutschland Album: Statues Fall Spiellänge: 46:36 Minuten Genre: Metal Release:...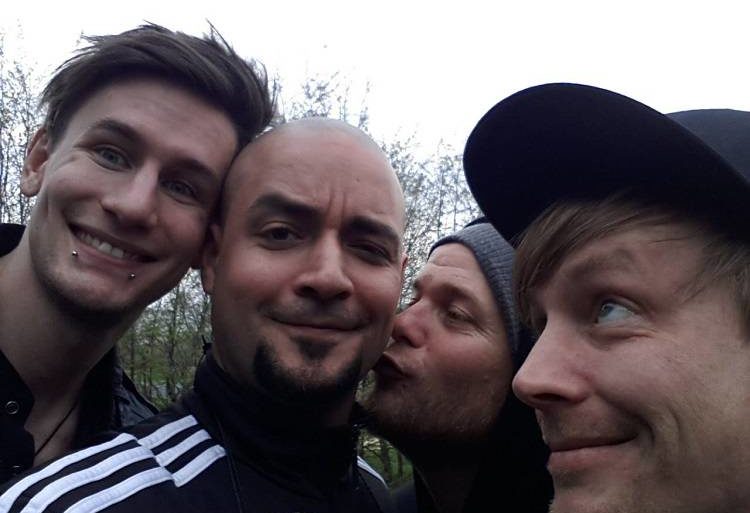 Artist: Cyrcus Herkunft: Heinsberg, Deutschland Genre: Metal, Rock Label: Deafground Records Link: https://www.facebook.com/CyrcusOfficial Bandmitglieder: Gesang – Jan C. Müller Gitarre – Andy Gaube Bass –...
"Klassischer Hardcore – love it or hate it!" Artist: New Hate Rising Herkunft: Stendal, Deutschland Album: Paint The Town Red...
Artist: Däng Orgin: North Carolina, USA Genre: Hard Rock / Metal / Progressive Label: No Remorse Records Link: http://www.dangrocks.com/index.html Bandmember: Vocals, Guitar – Chris Church...
"Was lange währt, wird nie ein Ende sehn!" Artist: Krawallbrüder Herkunft: Saarland, Deutschland Album: Schmerzfrei Spiellänge: 46:56 Minuten Genre: Punkrock...
"Aus Ernst wird Spaß!" Artist: I Am Heresy Herkunft: USA lbum: Thy Will Spiellänge: 44:16 Minuten Genre: Metal / Rock...