Unter dem Slogan "4 dudes doing fucked up music for a fucked up world.", veröffentlichen die Hardcore-Überflieger NASTY Ende Februar...
Post-Hardcore? Eher Pop-Hardcore...
Artist: Enter Shikari Herkunft: St. Albans, England Album: Nothing Is True & Everything Is Possible Spiellänge: 43:43 Minuten Genre: Pop,...
"Stop'n'Go." Artist: Seeker Herkunft: Dallas, Texas, USA Album: Loss Spiellänge: 26:29 Minuten Genre: Dark Heavy Metal, Hardcore Release: 14.10.2016 Label:...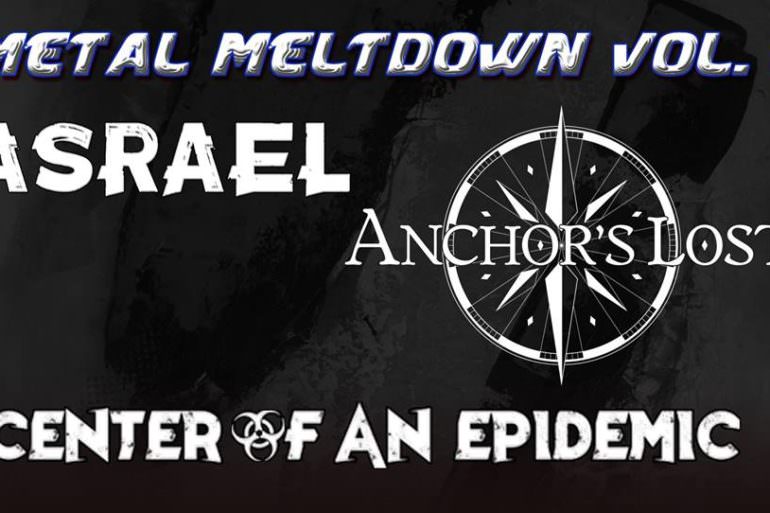 Neues Metal Format im Haus der Jugend in Montabaur
Bands: Asrael, Center Of An Epidemc, Anchor's Lost Ort: Haus der Jugend Montabaur, Odenwaldstr. 7, 56410 Montabaur Datum: 10.05.2019 Kosten:...
Aus Einem werden zwei Wochenenden
Festivalname: Vainstream Rockfest 2022 Bands: Broilers, Bullet For My Valentine, Alligatoah, Stick To Your Guns, Fever 333, Madsen, Thrice, Turnstile,...
Headliner: Nails Vorband(s): Svffer, Teethgrinder Ort: Gebäude 9, Deutz-Muelheimer-Straße 127, 50679 Köln Datum: 08.11.2017 Kosten: 20 € VK zzgl. Gebühren,...
"Oli Beiers Moshroom am 20.10.2018 in der Kulturfabrik, Krefeld (Vorbericht)" Festivalname: Oli Beiers Moshroom – Krefelds Metal-Benefiz-Festival Bands (alphabetisch): Breakdowns...
"Deez Nuts + Support auf "You Are Part Of The Tour" am 10.02.2017 in NCO Club, Karlsruhe!" Eventname: You Are...
"MacCallister ziehen los!" Artist: MacCallister Herkunft: Halle (Saale), Deutschland EP: Shivers Spiellänge: 15:50 Minuten Genre: Melodic Hardcore, Hardcore, Metalcore Release:...