"Hängepartie im Garten"
Artist: Hanging Garden
Herkunft: Mikkeli, Finnland
Album: At Every Door
Spiellänge: 53:56 Minuten
Genre: Chill Metal (Melodic Doom/Death Metal)
Release: 25.01.2013
Label: Lifeforce Records
Link: https://www.facebook.com/HangingGardenOfficial
Bandmitglieder:
Gesang – Toni Toivonen
Gitarre, Gesang – Jussi Hämäläinen
Gitarre – Mikko Kolari
Bass – Jussi Kirves
Keyboard – Nino Hynninen
Schlagzeug – Antii Ruokola
Tracklist:
Ten Thousand Cranes
Ashes And Dust
Hegira
Wormwood
At Every Door
The Cure
Evenfall
To End All Ages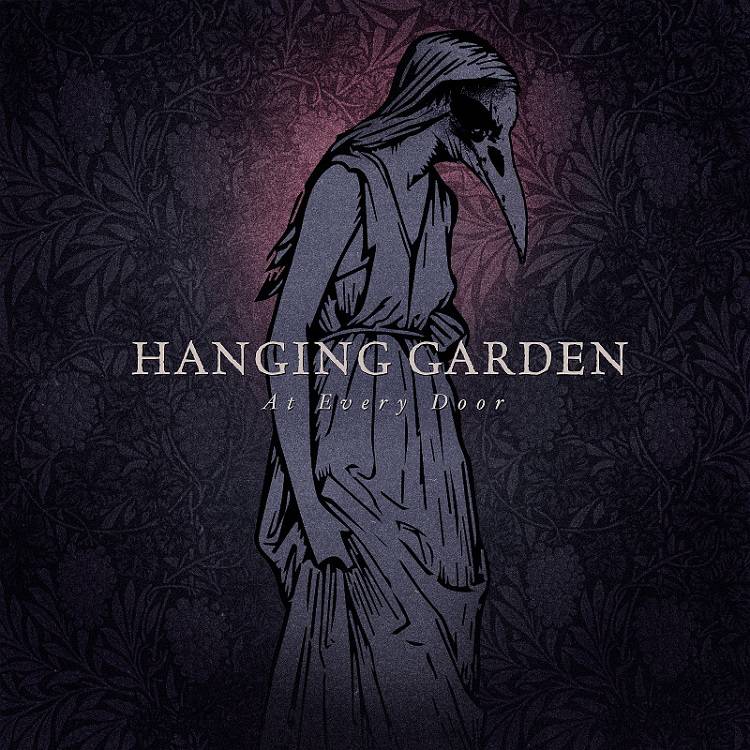 Auf der Suche nach Horizonterweiterungen bin ich auf Hanging Garden gestoßen. Melodic Doom/Death Metal? Klar, warum auch nicht, da steckt (fast) alles drin, was ich prinzipiell gut finde. Die Finnen, seit neun Jahren aktiv, liefern mit At Every Door ihren dritten Langspieler ab und fordern meine gesamten Ressourcen in puncto Aufmerksamkeit.
Nicht, weil es unbedingt komplex ist. Nein, weil es sich zieht. Und zwar derbe. Ich kann mir richtig mein Gesicht vorstellen, wie die Augen den Mundwinkeln folgen, wenn ich wieder einmal auf die Idee komme, At Every Door einzulegen, mit der Hoffnung, dass die Scheibe nur dank einer schlechten Tagesform uninteressant klang. So ist dem nicht.
Dabei ist handwerklich alles gut gemacht. Gut produziert, theoretisch viel Abwechslung, Growling hier, klarer Gesang da, Melodien und Schwankungen im Härtegrad sind vorhanden. Aber ich habe nie das Gefühl, dass mich die Musik in irgendeiner Form bewegt. Kein Riff packt mich, kein Lied bleibt lange im Gedächtnis.
Fazit: At Every Door ist die perfekte Fahrstuhlmusik-CD für Metaller. Wer Musik zum Weghören (im positiven Sinne) braucht, sollte sich die CD zu Gemüte führen. Mehr gibt es nicht zu sagen… Anspieltipps: Ten Thousand Cranes, Hegira