War Of Kings wurde im brandneuen PanGaia Studio in Stockholm, Schweden aufgenommen. Als Produzenten haben sich die schwedischen Classic Rocker...
"Tuska vom 29.06.2018 – 01.07.2018 in Helsinki, Finnland (Vorbericht)" Eventname: Tuska 2018 Bands: Body Count Ft. Ice T, Dead Cross,...
Die weiße Schlange beißt fünfmal in Deutschland zu
Eventname: Flesh & Blood World Tour 2020 Headliner: Whitesnake Vorband: Europe (München, Berlin, Hamburg) Datum: Deutschlandtermine 17.05.-26.05.2020 Kosten: ab 68,20...
Festivalname: Bang Your Head Festival 2018 Bislang bestätigte Bands: Accept, Doro, Powerwolf, Amorphis, Annihilator, Diamond Head, Europe, Insomnium, Overkill, Alestorm, Alpha Tiger...
Heute mit Markus Muther von Crown Of Glory
Bei Kurz Und Knackig geht es einfach darum, dass Musiker innerhalb kürzester Zeit 30 Fragen zum Thema Musik im Allgemeinen...
"Jedes Jahr ein bisschen mehr." Festivalname: Wacken Open Air 2017 Bands: Aborted Ahab Alice Cooper Amon Amarth Annihilator Apocalyptica Architects...
"Old-School" Festivalname: Bang Your Head 2014 Bands:Accu§er, Anthrax, Atlantean Kodex, Axel Rudi Pell, Bob Rock, Delain, Ektomorf, Europe, Evocation, Exodus,...
Kurz vor Erscheinen ihres neuen Studioalbums Walk The Earth am 20.10.2017 veröffentlichen Europe hier und jetzt das neue Video zum...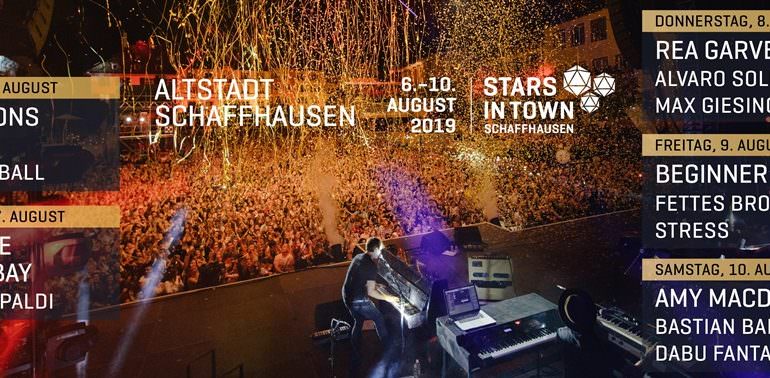 Hardrockgrößen bei Stars In Town 2019
Event: Stars In Town 2019 Bands: Scorpions, Europe, Crystal Ball, Bastille, James Bay, Lewis Capaldi, Rea Garvey, Alvaro Soler, Max...