Mit großer Freude kündigen The Picturebooks, bestehend aus Fynn Claus Grabke (Gesang, Gitarre) und Philipp Mirtschink (Schlagzeug) die Veröffentlichung ihres...
Nach mehreren USA Tourneen kehren The Picturebooks zurück nach Europa und gehen in 2017 und 2018 mit ihrem neuen Album...
Zum Jahresende gibt's wieder was auf die Ohren: Am 27. und 28 Dezember 2017 kommt Sankt Hell mit der dritten...
Das Line-Up für dieses jahr ist komplett! Unter anderem werden am 17. November folgende Bands in Eindhoven zu sehen sein Turbonegro...
"Clutch – Book Of Bad Decisions Tour 2018 – Support The Picturebooks, The Inspector Cluzo am 04.12.2018 in der Live...
"Exzellenter amerikanischer Blues Rock der Band aus Gütersloh!" Artist: The Picturebooks Herkunft: Gütersloh / Deutschland Album: The Hands Of Time...
Das Interview mit Fynn Grabke wurde zu einer großartigen Story über Leben, Einstellung und Musikbusiness von The Picturebooks.
Bandmitglieder: Gitarre, Gesang – Fynn Grabke Schlagzeug, Hintergrundgesang – Philipp Mirtschink Heute Abend steht das Konzert von The Picturebooks in...
Bands: The Picturebooks, The Alligator Wine Ort: Club Volta, Schanzenstr. 6 – 20, Gebäude 2.10, 51063 Köln Datum: 10.04.2019 Kosten:...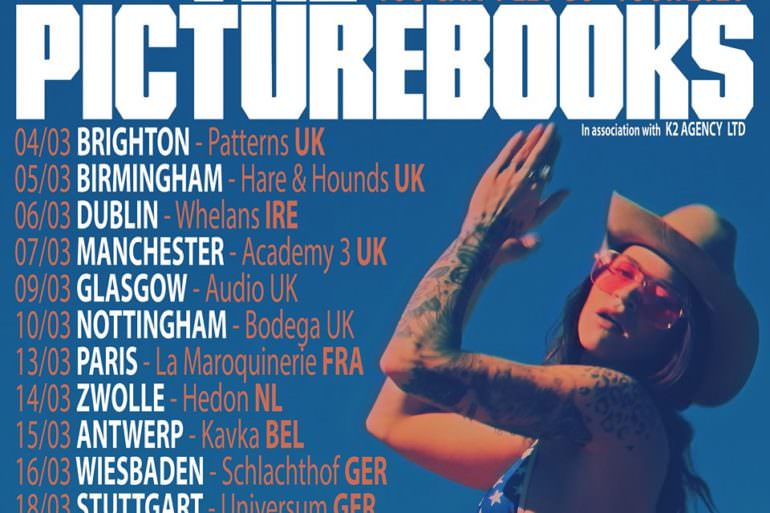 Tickets sind ab Freitag, dem 26.07 im Presale erhältlich
Auf der Bühne zeigt der weitgereiste Zweier seine wahre Stärke. Inzwischen hat das Duo aus Gütersloh mehr als 400 umjubelte...