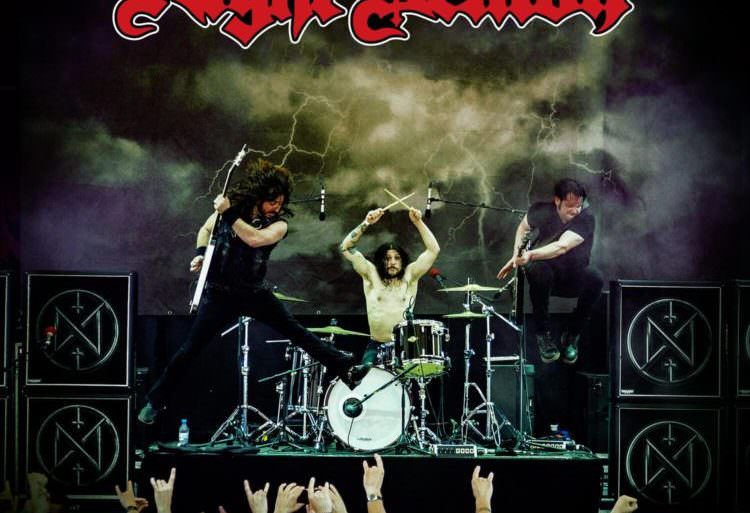 Mit Screams In The Night veröffentlichen die kalifornischen Metaller Night Demon ihre dritte Single aus dem kommenden Livealbum Live Darkness....
"Festival geht noch immer drinnen!" Eventname: Metal Hammer Paradise 2018 Bands: Accept, Hammerfall, Axel Rudi Pell, Wintersun, Armored Saint, Die...
Festivalname: Bang Your Head Festival 2016 Bands: Annihilator, Babylon A.D., Battle Beast, Black Trip, Candlemass, Carcass, Crematory, Dare, Debauchery, Delain, Dirkschneider, Dragonforce,...
25. & Alive! - Das beliebte süddeutsche Festival feiert Geburtstag
Festivalname: Bang Your Head-Festival 25 & Alive! 2020 Bisher bestätigte Bands: Ace Frehley, Angel Witch, Angelus Apatrida, Anthem, Atlantean Kodex,...
"Klassiker soweit das Auge reicht" Festivalname: Headbangers Open Air 2017 Bands: Atlantean Kodex, Attacker, Attic,Axe Victims/Universe, Bäd Influence, Black Hawk,...
Festivalname: Party.San Open Air 2017 Bands: ABBATH -Official-, Atomwinter, Autopsy (Official), Azarath, Blood of Seklusion, Candlemass, Cryptopsy, Darkened Nocturn Slaughtercult,...
Der Personalwechsel bei SODOM ist momentan DAS Top-Thema der Ruhr-Metal-Szene. Deshalb freuen wir uns wie verrückt, die allererste Show des...
"Freche Live Attitüde!" Artist: Night Demon Herkunft: Ventura, USA Album: Live Darkness Spiellänge: 92:05 Minuten Genre: Heavy Metal Release: 10.08.2018...