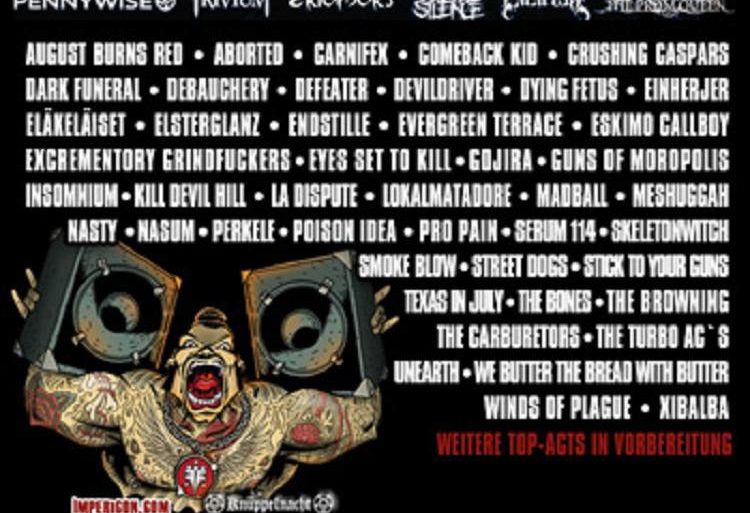 Location: Flugplatz Roitzschjora bei Löbnitz Homepage: http://www.withfullforce.de/ Datum: 29.06.2012 – 01.07.2012 Kosten: 3-Tages-Tickets: 79,00 € (inklusive Camping) Besucher: ca. 25.000...
"Von Regen, Regentanz und Regungen!" Headliner: Grave Digger Vorbands: Chronic, Guns Of Moropolis & Freedom Call Location: Waldfest-Platz ,...
Viele werden von diesem Festival noch nie etwas gehört haben, und dabei ist es die 32. Auflage des Rock und...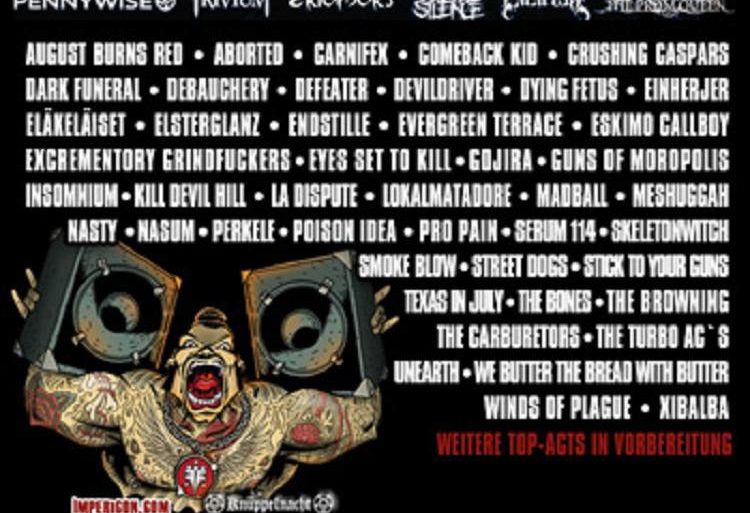 Zum 19. Mal lädt der heftigste Acker Deutschlands ein! Das With Full Force Festival geht dieses Jahr bereits in die...
"Mit 'ner Ladung Dynamit vor den Toren der Meister" Artist: Guns Of Moropolis Album: In Dynamite We Trust Spiellänge: 40:51...
Genre: Heavy/ Metalbilly Label: Recent Records / Alive Link: http://moropolis.com/ Bandmitglieder: Gesang, Gitarre – August Paulsen Bass – André le...
Battue und Nailed To Obscurity auf dem Metalfest Open Air 2011
Mit diesem Bericht wollen wir mal nicht die großen Bands ansprechen, sondern einfach mal ausführlich zeigen, was für ein großartiges...