Artist: I Am Your God Herkunft: Rovaniemi, Finnland Album: The Resurrection Spiellänge: 40:58 Minuten Genre: Melodic Death Metal Release: 23.10.2020...
Melancholischer, dunkler Metal aus Finnland
Artist: Noumena Herkunft: Ähtäri, Finnland Album: Anima Spiellänge: 56:39 Minuten Genre: Melodic Death Metal, Folk Metal, Dark Metal Release: 04.09.2020...
"Aus tiefsten Wäldern" Artist: Häive Herkunft: Finnland Album: Iätön Spiellänge: 40:47 Minuten Genre: Atmospheric Black Metal, PaganMetal, BlackMetal Release: 10.11.2017 Label:...
"Drehen die Uhr ein kleines Stück zurück!" Artist: Lost In Grey Herkunft: Finnland Album: The Waste Land Spiellänge: 51:47 Minuten...
Es dauert nicht einmal mehr einen Monat, bis die Melancholic Progressive Metaller AMORPHIS ihr mit Spannung erwartetes 13. Studioalbum »Queen Of Time« via Nuclear Blast auf...
"Ein Ausritt durchs Kornfeld öffnet die Augen!" Artist: Korpiklaani Herkunft: Finnland Album: Kulkija Spiellänge: 71:28 Minuten Genre: Folk Metal, Humppa...
Die finnischen Symphonic Metal-Götter Nightwish haben kürzlich ihre neue Best-of-Compilation Decades, mit der sie auf ihr bislang über zwei Jahrzehnte langes Bestehen...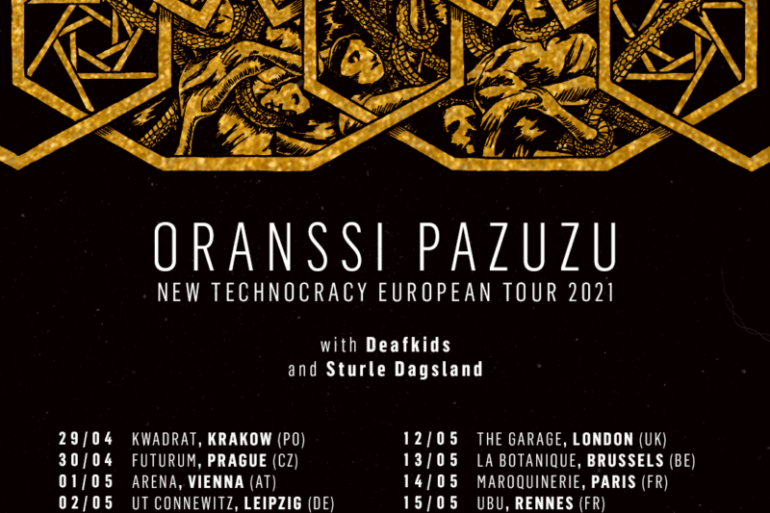 Finnlands Black Metal Antitraditionalisten Oranssi Pazuzu werden 2021 endlich auf die Bühnen Europas zurückkehren, nachdem ihre Herbsttour 2020 leider abgesagt...
"Ohne Anspruch anspruchsvoll!" Artist: At The Hollow Herkunft: Helsinki, Finnland Album: What I Hold Most Dear Spiellänge: 44:40 Minuten Genre:...