Time For Metal
und
Bite it Promotion
verlosen zweimal zwei Karten für die aktuelle
Shawn James And The Shapeshifters Tour
. Fans folgender Genre kommen dabei auf ihre Kosten Rock, Blues Rock und Stoner. Das Review zu
Shawn James And The Shapeshifter – The Bear
und
On The Shoulder Of Giants
findet ihr direkt
HIER!
Shawn James And The Shapeshifters Tour Oktober 2017 folgende Konzerte stehen zur Auswahl: 

17.10.2017 (DE) Hamburg, Monkeys Music Club
18.10.2017 (DE) Stuttgart, Goldmarks
20.10.2017 (DE) Berlin-Hellersdorf, Kiste
21.10.2017 (DE) Chemnitz, AJZ @Mushroom Garden V
22.10.2017 (DE) Bremen, Tower Musikclub @ Schütz(en)fest
25.10.2017 (DE) Hannover, Bei Chez Heinz
26.10.2017 (DE) Nürnberg, Z-Bau
27.10.2017 (DE) Wölfersheim, Kulturwerkstatt @ Rebel meets Bembel
28.10.2017 (DE) Kempten, Big Box @ Rock The Box
Das Teilnehmen ist ganz einfach: ihr müsst nur unten das Formular ausfüllen. Ob ihr gewonnen habt, erfahrt ihr durch eine persönliche E-Mail oder einen Blick in unsere News. Die Verlosung endet am 13.10.2017!
Time For Metal und Bite it Promotion wünschen allen Teilnehmern viel Glück!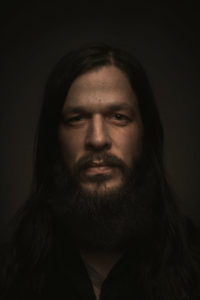 Friday 13th of October 2017 12:00:00 AM
Kommentare
Kommentare