"Solide"
Artist: Devils Rage
Herkunft: Schweiz
Album: Rise Of Insanity
Spiellänge: 32:17 Minuten
Genre: Melodic Death Metal
Release: 15.09.2012
Label: Independent
Link: https://www.facebook.com/pages/Devils-Rage/36373959781
Bandmitglieder:
Gesang – Stefan Häfliger
Gitarre – Patrik Schumacher
Gitarre – Pascal Fischer
Bass – Stefan Reinhard
Schlagzeug – Raphael Müller
Tracklist:
Intro
Because Of You
Exit
Devils Rage
Glorious Liberation
Inhuman
Stupid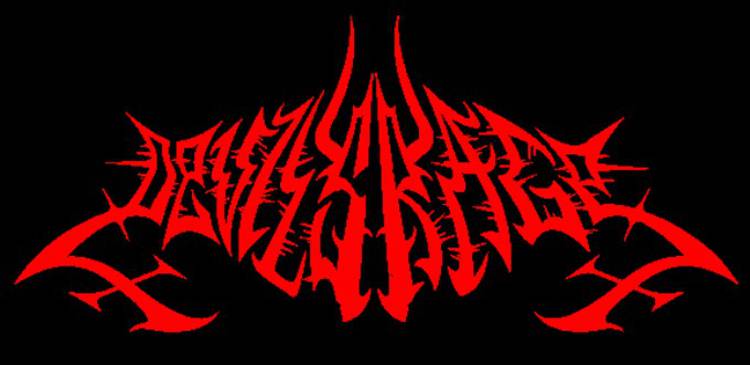 Das Schweizer Quintett Devils Rage wurde im Jahr 2006 gegründet und hat schon im letzten Jahr seine EP Rise Of Insanity veröffentlicht. Insgesamt gibt es sieben Lieder auf die Ohren; die Spiellänge von 32 Minuten übertrifft die einiger Alben… Wieso man sich nicht direkt dazu entschieden hat, den marktwirksameren Namen "Album" zu nutzen, kann ich nicht ganz nachvollziehen.
Denn vor allem mit Blick auf das fehlende Label ist die Klangqualität wirklich gut gelungen. Die Produktion ist druckvoll, die Base des Schlagzeugs klickert munter vor sich hin, Tiefen, Mitten und Höhen sind in einem gesunden Maße verteilt. Vielleicht liegt das daran, dass Rise Of Insanity die erste Veröffentlichung der Band ist und, wenn man schon auf Demos verzichtete, nicht direkt ein Album hinlegen wollte.
Wie dem auch sei, die EP an sich ist songtechnisch ganz nett geworden, ich wünsche mir (wie fast immer) das intensivere Nutzen der Vorteile eines zweiten Gitarristen und vielleicht einen Tacken mehr Eigenständigkeit, aber wer Melodic Death Metal sucht, wird mit der Platte zufrieden sein, wobei es weniger melodiös zugeht wie bei vielen anderen Bands des Genres; der Fokus liegt mehr auf dem Death Metal.
Fazit: Insgesamt kann man Rise Of Insanity als einen gelungenen Einstand bezeichnen. Es haut mich zwar nicht vom Hocker, kann aber als Anheizer für ein eventuelles Debütalbum verstanden werden. Anspieltipps: Exit