"Death… Is Just The Beginning – Kataklysm / Hypocrisy / The Spirit am 18.10.2018 im Schlachthof in Wiesbaden" Bands: Kataklysm,...
"Grave Digger – Tour Of The Living Dead – Support Burning Witches am 12.01.2019 im JUZ in Andernach presented by...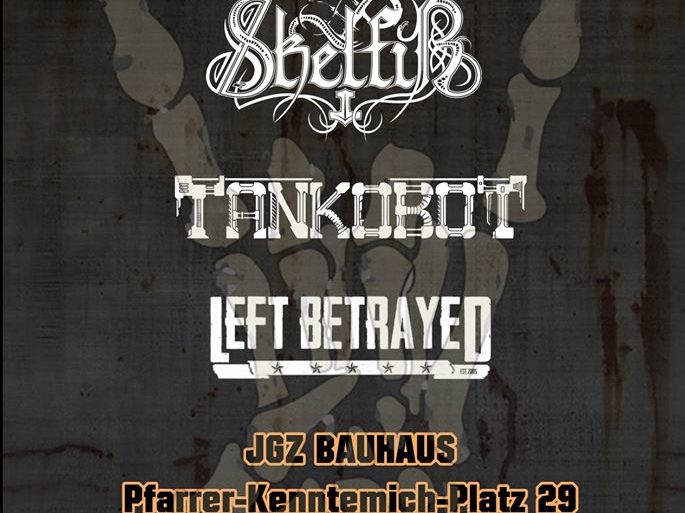 Das Kultevent hat das Survival geschafft und geht bereits zum zweiten Mal gestärkt ins neue Jahrzehnt
Eventname: Bauhaus Live Bands: Tankobot, Left Betrayed, Skelfir Ort: Jugendzentrum Bauhaus, Pfarrer-Kenntemich-Platz 29, 53840 Troisdorf Datum: 28.02.2020 Kosten: 5 €...
Vier großartige Thrash Bands auf unheiliger Thrash Alliance Tour machen Halt in der Essigfabrik in Köln
Eventname: Thrash Alliance Tour 2020 Bands: Destruction, Suicidal Angels, Legion Of The Damned, Final Breath Ort: Essigfabrik, Siegburger Str. 110,...
This Is Heavy Metal 2020 in der Krone in Lackendorf
Mission In Black Mission In Black zelebrieren zwischen Tradition und Moderne ihre eigene Interpretation melodischen Thrash Metals. Aus nackenbrechenden Riffs...
Zum zehnten Jahrestag des Albums Outta Hell von Sober Truth gibt es was zu feiern
Bands: Sober Truth, Sic Zone, Wolfen Ort: Kubana Siegburg, Zeithstraße 100, 53721 Siegburg Datum: 11.04.2020 Kosten: 12 Euro zzgl. VVK...
Wie bereits im Vorjahr sagen Soultrinker den Veranstaltern des The Last Stand in Niedermendig ab. Grund hierfür ist der plötzliche...
Erneuter Weekender von Sober Truth und Orcus Patera – dieses Mal im Osten und Norden
Bands: Mindreaper, Sober Truth, Orcus Patera Ort: Der Clochard, Reeperbahn 29, 20359 Hamburg (23.11.2019), Studentenclub Eberswalde, Schicklerstr. 1, 16225 Eberswalde...