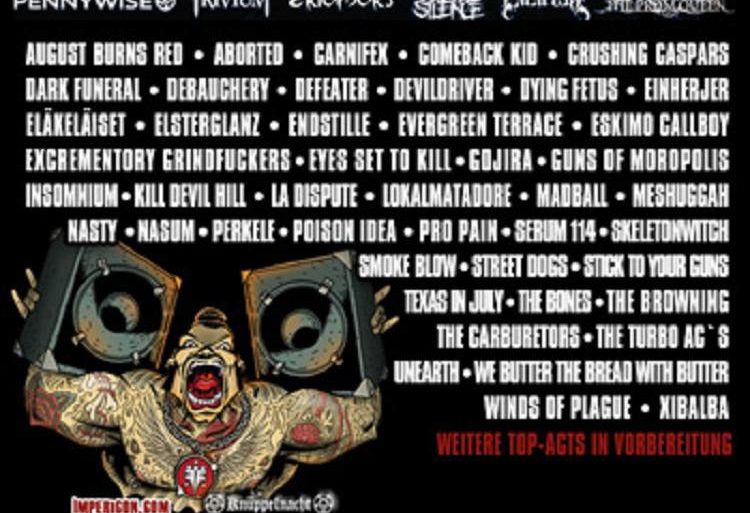 Location: Flugplatz Roitzschjora bei Löbnitz Homepage: http://www.withfullforce.de/ Datum: 29.06.2012 – 01.07.2012 Kosten: 3-Tages-Tickets: 79,00 € (inklusive Camping) Besucher: ca. 25.000...
Sommer, Sonne, Metal, Matsch und Bier...
Von Mai bis September hat der Heavy Metal den Sommer fest im Griff – die Deutschen Headbanger lieben ihre Festivals...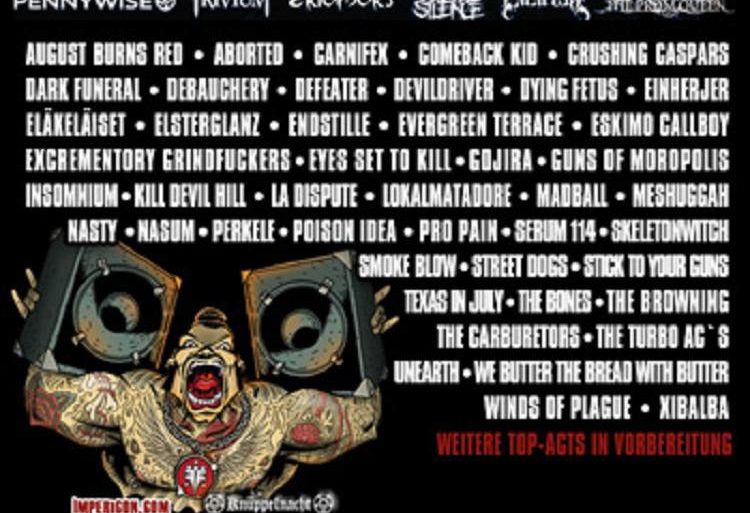 Zum 19. Mal lädt der heftigste Acker Deutschlands ein! Das With Full Force Festival geht dieses Jahr bereits in die...
Bands: Accept, Alestorm, Alpha Tiger, Arkona, Akrea, Audrey Horne, Avantasia, Dark At Dawn, Dark Tranquillity, Delain, Der Weg Einer Freiheit,...
Nach mittlerweile zwei Jahrzehnten Geschichte gelten THE BONES nunmehr als unverwechselbares Aushängeschild in Sachen härterem Rock'n'Roll. Ende der 90er Jahre...
"Hellfest 2014 vom 20.06.2014 bis 22.06.2014 in Clisson, Frankreich (Vorbericht)!" Festivalname: Hellfest 2014 Bands: Iron Maiden, Aerosmith, Black Sabbath, 7 Seconds,...
Es kesselt wieder auf dem Flugplatz Hartenholm
Eventname: Werner – Das Rennen 2019 Bands: Böhse Onkelz, Scooter, The BossHoss, In Extremo, Eisbrecher, Kim Wilde, Thundermother, Blaas Of...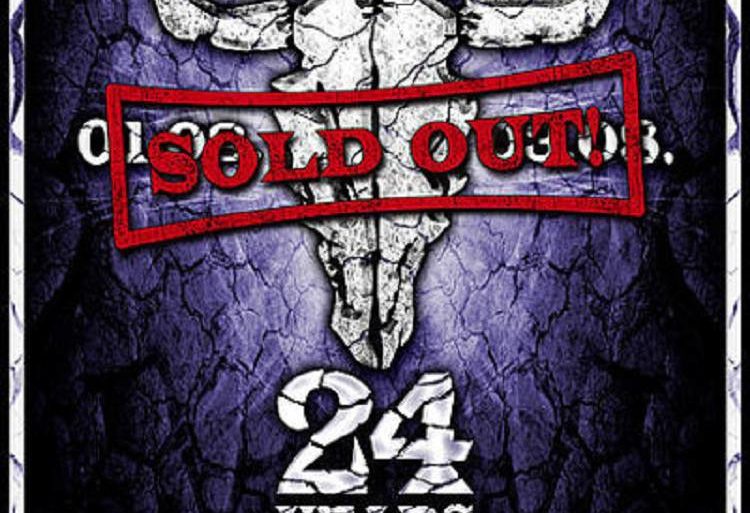 Wir von Time For Metal haben uns für euch in der Festivallandschaft genau umgesehen und präsentieren euch unsere Festivalhighlights für...
"Tour-Abschlusskonzert der Backyard Babies im Gruenspan!" Eventname: Backyard Babies Tour 2019 Headliner: Backyard Babies Vorbands: Audrey Horne, The Bones Ort:...