"Das Cover des Jahres" Artist: Axecuter Herkunft: Brasilien Album: Metal Is Invincible Spiellänge: 48:10 Minuten Genre: Heavy/Speed/Thrash Metal Release: 01.05.2013...
"Bei aller Toleranz…" Artist: Mystifier Herkunft: Salvador, Bahia, Brasilien Album: Wicca Spiellänge: 57:29 Minuten Genre: Death / Black Metal Release:...
"Schonkost aus Brasilien" Artist: Lothlöryen Herkunft: Minas Gerais, Brasilien Album: Some Ways Back Some More Spiellänge: 48:38 Minuten Genre:...
"Female Thrash aus Südamerika!" Artist: Nervosa Herkunft: Sao Paulo, Brasilien Album: Victim Of Yourself Spiellänge: 46:54 Minuten Genre: Thrash Metal...
"Ein Pfund von der groben Fetten bitte – tut mir leid, die hat Urlaub" Artist: Patria Herkunft: Carlos Barbosa, Brasilien...
"Kein brasilianisches Feuer" Artist: Age Of Artemis Herkunft: Brasilien Album: The Waking Hour Spiellänge: 52:36 Minuten Genre: Heavy Metal, Power...
Sagt 'Hallo!' zum neuen Massacre Records Familienmitglied HEVILAN! Die Bandgeschichte von HEVILAN aus Brasilien begann im Jahre 2005, als Johnny...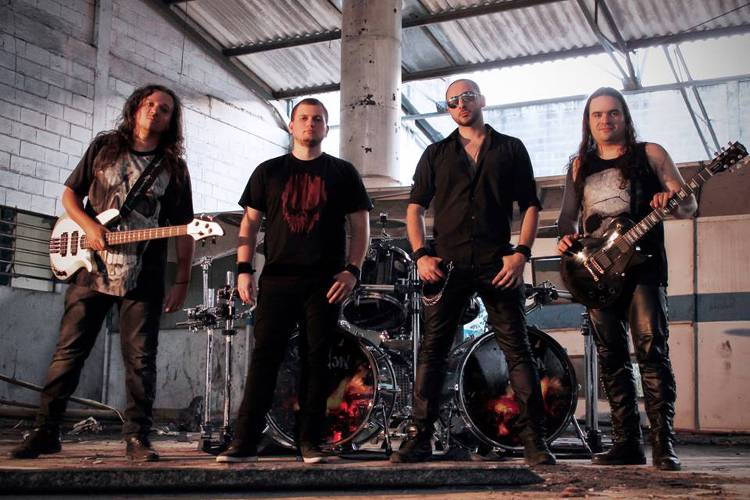 Gute Nachrichten von den brasilianischen Metalhelden HEVILAN! Die Jungs haben Zuwachs an den Drums bekommen. Fortan wird Rafael Dyszy die...
"Mal wieder eine feine Neuentdeckung" Artist: Daydream XI Herkunft: Porto Alegre, Brasilien Album: The Grand Disguise Spiellänge: 77:01 Minuten Genre:...