"15 Minuten POWER"
Artist: Whorion
Herkunft: Helsinki, Finnland
Album: Fall Of Atlas
Spiellänge: 16:51 Minuten
Genre: Symphonic Technical Death Metal
Release: 17.01.2014
Label: Eternal Sound
Link: https://www.facebook.com/pages/Whorion/329446623845578?id=329446623845578&sk=info
Bandmitglieder:
Gesang – Ari Nieminen
Gitarre, Gesang – Ep Rautamaa
Gitarre – Liro Lllman
Bass, Gesang – Dorian Logue
Schlagzeug – Heikki Saari
Tracklist:
The Great Mass Suicide
Vortex Of The Dead
Tacit Waves Of Gravitational Singularity
Fall Of Atlas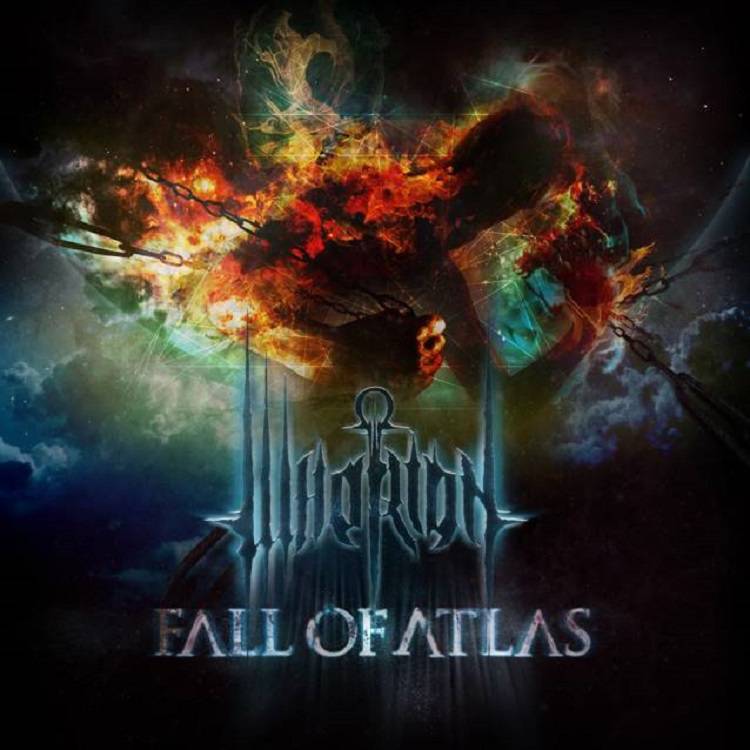 Whorion machen schon auf den ersten Blick alles richtig. Der Bandname weist schon einmal die Richtung an, in die es gehen wird, (vorausgesetzt, ich deute das Wortspiel richtig (Whore und Orion)) und das Cover der CD ist der absolute Hammer. Wahrscheinlich das schönste Cover des Jahres 2013.
Aber verbirgt sich hinter der optischen Aufmachung auch schöne Musik? Ja! Mit knapp 15 Minuten Spielzeit und drei richtigen Liedern (das dritte ist ein einminütiges Zwischenspiel) gibt es quantitativ nicht wirklich viel zu hören, aber die Gruppe wird an dem Schreiben und Einüben der Lieder wesentlich mehr Zeit gebraucht haben als viele ihrer Genrekollegen für ein ganzes Album.
Denn hier bekommt man wirklich, was auch draufsteht: Symphonischen Death Metal, der technisch über alle Zweifel erhaben ist. Die Musiker sind so gut, dass es einfach nur atemberaubend ist, wenn sich die Gitarre und der Bass mit dem Keyboard messen, das Schlagzeug durchballert und der Sänger beweist, was für eine Reichweite seine Stimme besitzt. Hinzu kommt ein extrem gelungenes Songwriting.
Fazit: So muss das! Verging mir so allmälich die Lust am Genre Death Metal, kommt eine Band wie Whorion daher und beweist eindrucksvoll, dass noch nicht alles gesagt und noch nicht alles gespielt ist. Saugeile Riffs treffen auf eine durch das Keyboard erzeugte Atmosphäre. Neue und alte Ideen werden kombiniert und durch eine extrem scharfe Produktion veredelt. Ein Muss für fast jeden Metaller! Anspieltipps: Vortex Of Thea Dead